Toyota made the announcement that they plan to accelerate all-electric vehicle plans by five years. This is quite the shift for the Japanese organization. To accomplish this, they partnered with a new battery maker to increase supply. As a result, we've gained images of the entire future Toyota electric car lineup. Let's take a quick look at the all-electric car news from this automaker.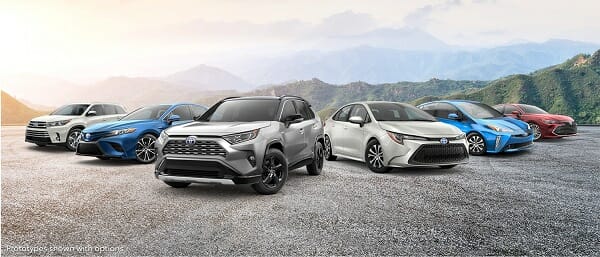 Toyota Electric Car Lineup
The company plans to keep a big focus on hybrids over all-electric, even moving into the future. Still, by 2025, half of the global sales will be electrified. That's five years ahead of schedule.
Both China's Contemporary Amperex Technology and BYD plan to help Toyota source their batteries. Toyota decided to work with Chinese companies considering most of the BEV sales come from that region. The market is ripe for electric car sales in China, thanks to stronger regulations.
Toyota released the EV images that are part of global development. The first all-electric vehicle debuts in 2020, if everything goes according to plan.
While Toyota has been a long time critic of electric cars, it's interesting to see them making a shift now. Up until this point, their only focus has been to lead the market with hybrids. Still, we anticipate that will continue into the future.
There's also the possibility that once the company produces it's first EV and sees the popularity, they will convince themselves it's a profitable way to move. Of course, you will still have your drivers that prefer the Toyota Prius, and that's okay.
What Do You Think?
After hearing this news, what are your thoughts? Are you excited about the future of Toyota electric vehicles, or skeptical? It will be interesting to see if they get the first model done by 2020 and how it is received. Let us know your thoughts.