While we don't have all the details yet, sources tell us that both GM and Amazon are set to invest in Rivian Automotive. The electric truck and SUV maker has made plenty of news lately so it might be a good play for both companies. As of right now, Rivian is valuing itself at $1 to $2 billion and is willing to give each company non-controlling stakes in the company.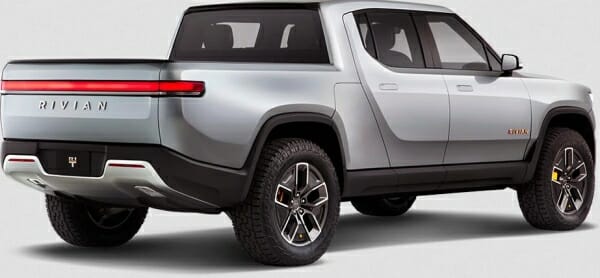 Rivian Automotive Investment
We may get more news about a deal yet this month, but there's nothing in concrete yet. With that in mind, Rivian Automotive does plan to begin deliveries of the R1T pickup in 2020. They also have some other electric vehicle ideas in the works.
Right now, Rivian uses what they refer to as the electric skateboard. This platform contains all the mechanical components of a battery-only vehicle. The cooling, brakes, suspension, wheels, motors and battery pack are set to go. The only thing that needs added yet is the interior and body of the vehicle itself.
Electric Trucks
What's interesting about other automakers is that they seem to be neglecting the pickup market when it comes to electric technology. Other than the Tesla truck, we don't see a lot of companies jumping on the bandwagon. Either they have intel that it won't be popular, or they know something we don't. Personally, we think it would be a success considering the demand for trucks right now.
GM wants to use its investment to manufacture a lineup of electric pickups. GM is also working on electric SUVs which will fall under the Cadillac marque.
We don't yet understand Amazon's interest in the automotive company. Amazon is investment wise so they might just see an opportunity for themselves. They also have shown an interest in self-driving cars so they might be looking to work together on an autonomous fleet.
Either way, we will be sure to share the information with you as more becomes available.