Rivian and GM ended the partnership talks that would have allowed General Motors access to the innovative skateboard technology used by Rivian. If you remember, we told you in February that GM and Amazon were both planning to invest in Rivian's electric technology. Now, it seems those plans are ending.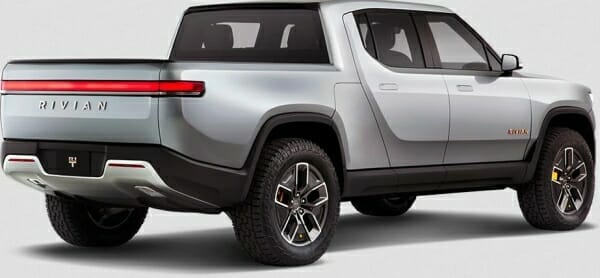 Rivian Electric Truck & SUV
Last year, we saw the R1T electric pickup truck first hit the scene. We've also had a glimpse at the R1S electric SUV that's coming as well. Both of these EVs offer a range up to 400 miles and plenty of horsepower for anything you need to do.
What's exceptional about the electric lineup is the chassis. It's built on an easily adapted and fully modular setup. The automaker then set out to sell the platform to other carmakers to produce their vehicles. Of course, Amazon and GM had no trouble lining up for negotiations.
Amazon wasted no time investing $700 million. They plan to create their own self-driving fleet. GM wants to build an electric pickup truck of their own. Having this technology would have boosted development and allowed Rivian much-needed access to GM production facilities. This would have allowed the company to send their R1T and R1S to market sooner.
While GM hasn't announced why talks have ended, they do speculate that they wish to keep their options open. We aren't sure who loses more by leaving the discussion, but it will be interesting to see what happens next.
Where Do We Go From Here?
Rivian won't stop marketing to other automakers. Their technology is innovative and will surely interest many companies. Because of what they've created, it's possible that we might see many more electric trucks in our future.
What are your thoughts on GM and the end of this electric vehicle collaboration? Do you think they have something better in the works?