Two of the top automakers decided its time to get rid of the hybrid vehicle and put everything they have on electric cars. Both GM and Volkswagen announced that they have to work harder at meeting emission standards around the world. Here's why they say goodbye hybrid vehicles and what's coming next.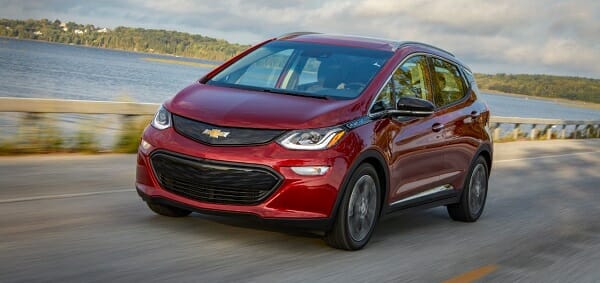 Goodbye Hybrid Vehicles
Both of these automakers believe that the standard is heading toward electric. Hybrids aren't going to be popular in the marketplace soon.
Not everyone agrees with this assessment. In fact, both Toyota and Ford plan to continue manufacturing hybrid cars. Ford keeps dumping more money in a hybrid F-150 while Toyota invests in the Prius.
GM killed off the Chevy Volt last year when critics said it was too expensive. The tax credit was also once $7,500 but is dropping once again to $1,875. As a manufacturer sells 200,000 electric cars, the tax credits diminish.
Part of the concern is that China plans to implement new regulations. These would create fines for automakers that fail to sell a particular number of zero-emission vehicles.
Overall, we can't say that the news is a surprise. It was only a matter of time before some manufacturers decided to do away with these vehicles. Still, we are shocked that it was GM and VW that took the first step.
Current Hybrid Lineup
If you are still in the market for a hybrid vehicle, we have some information for you. We've posted the 2019 Hybrid SUV & Crossover Lineup and the 2019 Hybrid Car Lineup. Both of these offer a complete rundown of the available cars still on the market for the 2019 model year. We will post the 2020 hybrid lineup as soon as we know what vehicles will make it and which will be discontinued.
What are your thoughts on this news? Did you think hybrid vehicles would last forever, or did you see this coming?