Chinese hackers tricked a Tesla Model S to go into the wrong lane by merely placing some stickers on the road. Keen Labs is one of the most respected cybersecurity research teams around the globe. They worked to trick Tesla Autopilot in several ways to prove there are flaws in the system.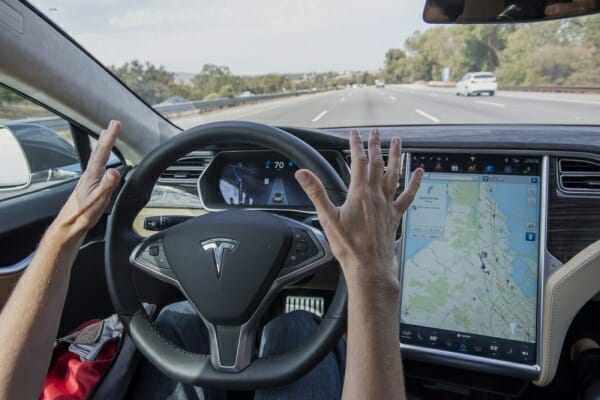 Tests Performed
The first step was to make changes to road lane markings. They did this by adding patches to the line which made it appear blurred. While it worked, Keen labs didn't feel that it would be a real-world scenario. Instead, they decided to make a fake lane.
With three small squares placed strategically on the road, Tesla autopilot thought it was a lane. In fact, the car took them into the real left lane on the test track where the stickers were placed. These experiments just prove that Tesla architecture still has some serious safety risks. Reverse-lane recognition is essential for autonomous driving and the software doesn't ignore fake lanes. With this flaw revealed, it's simple to see how a traffic accident could occur.
The team went on to try out some other attacks as well. This included ways to remote control steering and start the wipers. The only way they were able to hack the steering was from within the vehicle while in cruise control. As far as the wipers go, there was no easy way to take over operation of them. Still, Tesla hasn't had much to say about any of their findings.
Other Tesla Hacking History
This isn't the first time we've seen Keen Labs attempt to find vulnerabilities in the Tesla system. Back in 2016, the hackers found a way to remotely control the brakes. So, what are your thoughts? Does the ability to trick Tesla systems into believing there is a road that doesn't exist scare you? Would you still drive one of the 2020 Tesla vehicles knowing this?