The weather has been strange, to say the least, this past summer. Even overseas, there's been some effect from the extremes in weather. Just last week, it was announced that heavy rain caused Mazda to lose production of 44,000 units. Some of these were scheduled to hit the United States.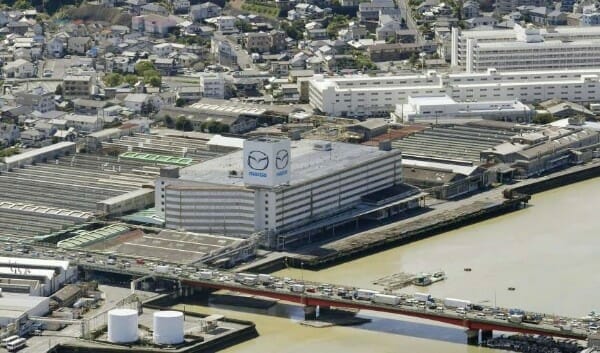 Japanese Manufacturing
During the month of July, Mazda had to suspend output in Hiroshima due to the widespread flooding and torrential downpours. They weren't able to resume their normal operations until September 10th, which set them back quite a bit.
In total, the heavy rain caused Mazda to lose production of 44,000 units. 21,000 of these were scheduled to make their way into Japan and head overseas. This included shipments into the United States.
The other 23,000 shipments were knockdown kits to produce vehicles. These were headed to factories around the world including, China, Mexico and Thailand.
The biggest hit for the company was the best-selling crossovers in their lineup. This included the CX-3 and CX-5. It's estimated that 33,000 of the lost production was accounted for by crossovers which are a consumer favorite right now.
Impact on Finances
Mazda is taking a $249.3 million one-time charge to account for this devastating loss. This will be felt in the company's fiscal second quarter. The automaker is still examining what this loss will do to the overall company. The impact will surely be noticed on their earnings and sales when the fiscal year comes to an end on March 31, 2019.
Prior to this, they had hoped to increase the global sales production to 1.66 million vehicles. This would've been a 2% increase over last year. But, now that they've lost the production, we don't expect that to occur. If anything, they will face some substantial losses for the year. We will have to wait and see where they end up.