It's no surprise to anyone that the Honda Civic Type R is a special breed of automobile, but what many people don't know is that the engine makes it the best in its class.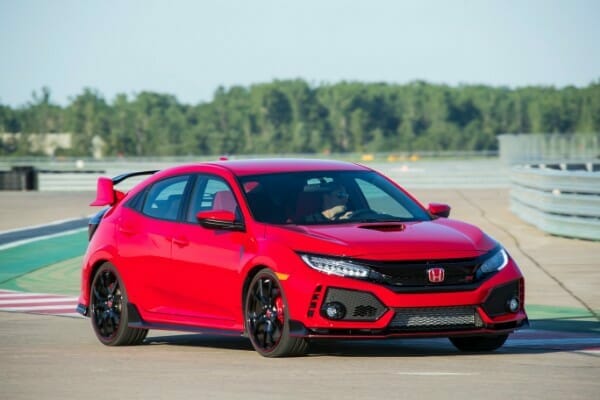 Honda Civic Type R Blows Away Competition
Remember when the Honda Civic Type R lapped Nurburgring before any other front-wheel drive? What many people didn't know was why the Civic performed better than other vehicles. To further explain it, we have to look deeper inside the engineering of this beast.
Tests were performed by Motor Trend between the Honda Civic Type R and a Subaru WRX STI, VW Golf R, plus the Ford Focus RS. In every category they were tested in, the Type R blew away the other competitors.
In the quarter-mile testing, the Focus RS hit 101.2 mph while the Type R hit 105.9 mph. It was also the fastest car to hit 70 mph. It only took 6.6 seconds, but the Focus came in second with 6.7 seconds.
The Type R also won the fastest car to 100 mph (in just 12.2 seconds), the shortest braking distance (only 99-feet from 60 mph), and then went on to tie with the Focus for most lateral Gs.
The best part was the track time. The Civic posted 1:25.45. In the second place, the RS timed in at 1:26.56. Following that, the STI hit 1:27.56 and the Golf finished out the group at 1:27.90
Other Tests
There were two areas that the Civic didn't perform as well. The first was in the zero to sixty test. The Focus hit 60 mph in 4.7 seconds while the Type R didn't reach it until 5.0 seconds.
The second area where it didn't beat the competitors was during the quarter-mile race. Here again, the Focus RS hit 13.5 seconds while the Type R didn't finish for 13.7 seconds.
Better News
The best news is that the Honda Civic Type R is cheaper than any of the cars tested. It starts at just $34,990 and has a combined fuel mileage of 25 mpg. It's also the best in relation to maintenance as it doesn't need anything but filters and fluids until it hits 100,000 miles.