There's a new Honda Ridgeline recall you should be aware of if you drive a late-model Honda. Basically, your truck could explode, especially if you wash it too often.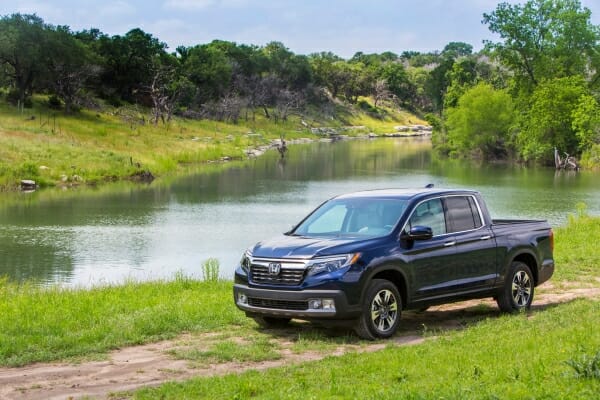 What's Going On?
The Honda Ridgeline is a sleek pickup; there's no question about it. Still, not as many people buy it as other midsize trucks such as the Toyota Tacoma or Chevy Colorado. With that said, Ridgeline owners love their trucks; a lot!
So much so, they probably take them to the car wash often. But this could lead to a cracked fuel line and even worse, an explosion.
Do we have your attention yet?
In the new Honda Ridgeline recall, we found out that the fuel tank and pump are located directly below where the truck fluids drain. While this wouldn't usually cause a problem, detergents used while washing your truck might be caustic.
In fact, many car wash soaps contain sulfuric acid. This common component might crack your Ridgeline's fuel feed port and create a fuel leak. That leaves you one ignition away from an explosive fireball situation.
Fixing the Honda Ridgeline Recall
The recall on the Honda Ridgeline should resolve the problem quickly. If you own the truck, simply make an appointment at the Honda dealer for an inspection. From there, they might repair your fuel feed port or replace the fuel pump completely.
Current estimations suggest that more than 106,000 Ridgelines need repair in the United States. So far, there haven't been any injuries or accidents reported. Either way, you don't want to wait on this repair as it is dangerous – especially if you smoke.
The recall itself won't start until March 7th. Most notifications come through first-class mail, so keep an eye out for that. If you don't want to wait, enter your information at the Honda recall website to see if you are included.
If you own an Odyssey, hopefully, you've handled the sliding door recall on your minivan by now.