We've been talking about a lot of electric motorcycles and bikes lately because it's hot news. Then, the HPC Scout Pro electric bicycle came across our desk and blew our minds. This electric bike is able to reach 45 mph and doesn't fit into the typical electric bicycle class. It will run circles around the Schwinn e-bike we told you about last week.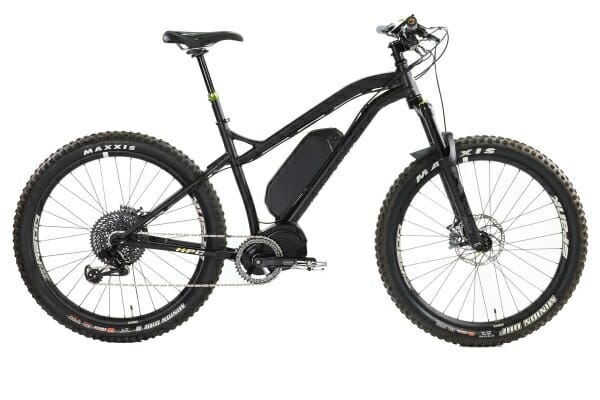 Electric Bikes
A Class 1 or 2 e-bike reaches up to 20 mph. Class 3 bikes hit up to 28 mph. If you had asked us a few days ago what the fastest electric bikes were, we would have naturally told you that Class 3 is the way to go. Now, we have to change our story.
Thanks to a Bafang Ultra Max mid-drive motor, the HPC Scout Pro reaches impressive speeds. You might like to know that there is a self-imposed governor installed to make it legal to ride on the road. The question that everyone wants to know – how long will riders keep it on?
For a second, you might forget we are discussing a bicycle; especially when you find out it comes with up to 4 horsepower. This is powered by a 3 kW motor. There are also some reduced versions, as low as 750 W if you prefer something milder.
There are also battery options to pick from. The starter is 596 Wh. This only gets you about 28 miles. If you jump to the 1,680 Wh battery, you will ride for up to 80 miles.
HPC Scout Pro
The HPC Scout Pro also features a lightweight, aluminum frame. Total weight of this e-bike is only 49 pounds (that's with the smallest battery). While the company does promote their bike is mostly USA-made, that's not entirely true. They do produce the batteries and frames, but electronics, motors and other bike components come from China. The battery cells come from Japan or Korea.
There is a three-year warranty on the bike, so that's promising. To get the fastest e-bike in America, you need to put out some cash. This bike runs $6,995 for the lowest model. Of course, if you upgrade to the higher-end model, you are looking at more than $13,000 just to commute to work.
For that money, why not consider buying an electric motorcycle instead? Certainly, you can find something that will go 45 mph for far less money. We can't wait to see these on the streets soon.