General Motors has been using Cruise, their autonomous vehicle company, to produce a Cruise Origin, a self-driving shuttle. The automaker revealed this prototype in San Francisco on January 21st. This all-new shuttle doesn't have foot pedals, driver controls or a steering wheel. There is also enough seating for six adults with large sliding doors for easy exit and entry.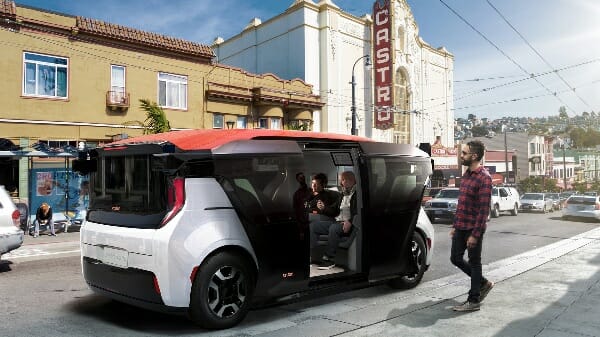 Cruise Origin Specs
The Origin is an all-electric vehicle. This shuttle was designed for passenger comfort and space. Cruise plans to run a ride-hailing service. The carmaker wanted to launch this service at the end of 2019. However, they decided to delay it so they could perfect the autonomous technology and the computer system to operate a large amount of these vehicles.
Cruise was founded in 2013 by Dan Kan and Kyle Vogt. In 2016, the automaker was acquired by GM. Honda and SoftBank have also invested in Cruise, making their market value close to $20 billion. Honda also helped with the design of the Origin.
The company's goal is to give people who live in San Francisco a cheaper and safer way to get around. They say you should save close to $5,000 every year with this service. The vehicles should be able to last 1 million miles or more. In addition, they are producing the sensors to be modular, so they can update on their own as the shuttles improve.
The carmaker has been testing autonomous Chevy Bolts while they have a backup driver on board the vehicle. So far, they have had only one low-speed collision when they hit a motorcycle rider in January 2018. They had an out-of-court settlement and fault was assigned.
What Do You Think of the Future Shuttle?
Do you think autonomous driving is safe? If you live in San Francisco, will you be taking the shuttle to work every day or will you drive your own vehicle? Let us know your thoughts in the comments below.
Learn more about GM electric vehicles and the company's future plans.