Have you heard the latest reports of the Jeep death wobble? Drivers have taken to the internet to warn others of the Wrangler JL's death wobble.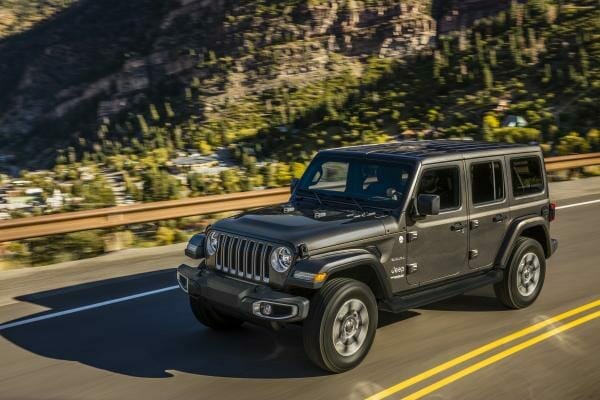 What is the Jeep Death Wobble?
If you've never owned a Jeep before, you might not even know what the Jeep death wobble is. It's been a constant battle with the solid-axle Jeeps. Basically, it refers to the rapid oscillation that occurs with the steering wheel when there are loose or damaged components in the suspension or steering.
Because the oscillations become so violent, it feels like the Wrangler is literally falling apart. It's isn't just Jeep Wrangler's that have faced this trouble, but plenty of other solid front axle vehicles as well. It's just most common among the Wrangler community.
The Jeep death wobble does pose a significant risk to drivers. So far, the NHTSA has received 11 complaints from new Jeep Wrangler JL owners about the most recent generation, but Jeep has yet to alleviate concerns.
While the cause remains unknown, it probably has something to do with either the steering or front suspension. This comes right after the forced 2018 Jeep Wrangler JL recall due to the faulty welds on the frame. FCA did, however, remark that these two incidents are unrelated.
What Should You Do?
While the NHTSA continues their investigation, you should clearly slow down or pull over when you start to feel the death wobble. While the problem should resolve itself with that action, you still need to be careful. As of now, there haven't been any accidents or injuries reported, and we hope it stays that way.
It's going to take time to fix this issue. Jeep will have to examine every steering and suspension component before it locates what is damaged or loose. This recall would be expensive and cut down the profits at FCA. Jeep is one of the most profitable brands for the company, but this could have a major impact.
Hopefully, their Jeep pickup truck doesn't face the same concerns.