You probably fall into two categories of people: those who have dealt with the death wobble and those that haven't. If you don't know what we are talking about, it's likely you haven't owned a Wrangler before. In all fairness, not every Jeep Wrangler owner had this terrifying experience, but it's more possible than not. That's what has prompted the new Jeep lawsuit.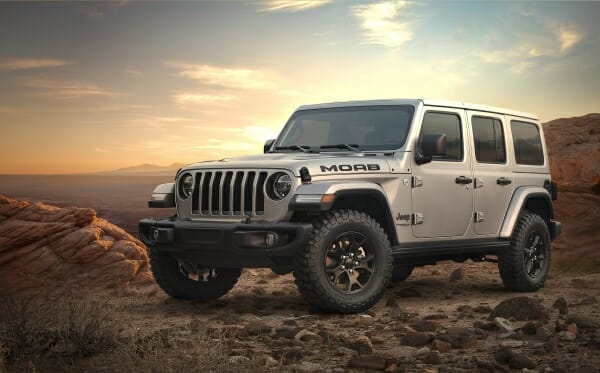 Class Action Lawsuit
The goal behind the new legal action is to force FCA to admit that the Jeep creates more death wobble experiences than other SUVs. It was filed in Detroit by Claire Reynolds. She owns a 2018 Jeep Wrangler Limited Sport and lives in New Jersey.
Her suit claims that Jeep doesn't disclose enough information about the wobbling issues or take steps to fix it. Instead, she feels that the automaker continues to band-aid the SUV while it's under warranty.
What is the Death Wobble?
If you haven't heard of this phenomenon yet, you can be grateful. As a driver behind the wheel of a Wrangler, it causes your life to flash before your eyes. Imagine driving 45 mph and hitting a small bump in the road. This leads to oscillation of the front wheels, which feels like one of them might begin to come off.
In return, the steering wheel starts vibrating and the Jeep sways in both directions violently. In extreme cases, drivers lose control of the SUV and crash. Other times, it just forces them to hold their breath for a moment and suffer a panic attack.
To stop the shaking, drivers must often stop the vehicle completely. Mechanics believe the problem comes from loose or worn suspension parts that need replacement or tightening. Still, nothing is done to repair the underlying causes.
What Will Happen with the Jeep Lawsuit?
Earlier this year, FCA agreed to a class action lawsuit regarding transmission issues. With this in mind, it's possible that they will also settle regarding the latest lawsuit. We will have to watch and see what happens.
If you drive a Wrangler, we would love to hear your thoughts about the problems? Have they affected the way you operate your off-road 4×4?