The NHTSA announced orders made in consent with Hyundai and Kia to pay a recent penalty. The Kia and Hyundai NHTSA fines correspond with more than 1.6 million recalls of affected vehicles that are equipped with the Theta II engine.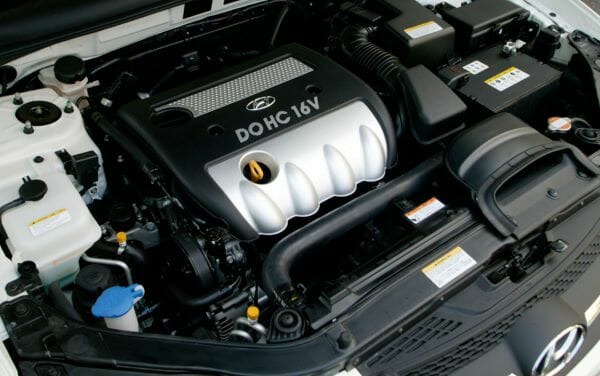 Kia & Hyundai NHTSA Fines
This NHTSA settlement comes after many years of investigation into issues with the Theta II four-cylinder engine. The engine comes with several models, including 2011-2014:
Sonata
Santa Fe
Sportage
Optima
Sorento
So, what's the issue with this engine? The NHTSA contends that Kia and Hyundai acted too slowly when attempting to resolve an engine recall.
Hyundai/Kia Engine Recall
Initially, Hyundai had to recall nearly 500,000 vehicles back in 2015 because manufacturing debris in the engine was restricting airflow. This defect causes excessive wear on the engine bearings and could lead to a stall or car fire. At first, Hyundai limited the recall to engines made before April 2012, stating that the problem has been corrected after that time.
However, Kia chose not to issue a recall. The automaker stated its version of the engine had been produced at a different manufacturing plant. Yet, 18 months later, both companies had to issue an additional recall that covered 1.2 million more vehicles.
In 2016, Kim Gwang-ho, a South Korean whistleblower, came to the United States and offered testimony that directly contradicted what Hyundai claimed. Because of this testimony, the NHTSA was able to determine that the brands didn't issue recalls soon enough and not enough information was adequately reported.
Hyundai & Kia Fines
Hyundai must pay $54 million in penalty fines, while also investing $40 million into enhanced safety technology. This money will also go towards a new United States-based safety/testing facility.
The NHTSA agreed to defer $46 million in additional penalties, as long as the company meets the rest of the agreement.
Kia must pay $27 million in penalty fines while making an investment of $16 million toward more improvements. Again, the NHTSA agreed to defer $27 million in additional penalties, as long as the company meets the rest of the agreement.
Of course, NHTSA suits are nothing new as the agency is always looking to defend the consumer. Additionally, this won't be the end of Hyundai recalls, but it might change how the company handles issues.