When the Urus first hit our doorstep in 2018, we weren't sure how this SUV would fare. Now, we found out that the Lamborghini Urus sold more than the Aventador and Huracan combined. If you haven't seen this beauty yet, now might be a good time.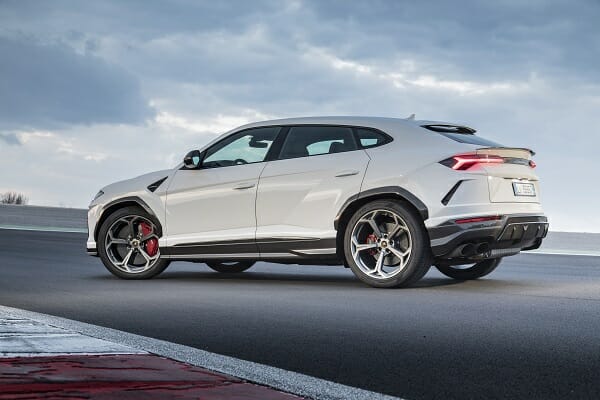 Stylish Lamborghini Urus
This sleek SUV broke every rule that Lamborghini stood for. It comes with a forced-induction engine, it is heavy, tall, big and has lots of space. With that said, Lamborghini surprised the world with this luxury SUV. Everyone that could afford to get behind the wheel wanted to. It has become the fastest SUV on the market, even beating the Alfa Romeo Stelvio Quadrifoglio.
During the first year of sales, the Lambo Urus made up half of all the automaker's vehicles sold. As time goes on, these numbers only continue to increase.
The largest markets for this performance SUV are America, Japan, Britain and Germany. The United States boasts of the most substantial growth. To continue growing, Lamborghini just invested in a new paint shop for the Urus. This shop remains at the Sant'Agata Bolognese headquarters.
Over the next few years, we expect the company to release some limited editions and possibly an updated version. Either way, it's clear that the SUV craze is profitable, even for luxury manufacturers.
More Supercar Fun
A 2019 Lamborghini Urus starts around $200,000, which is still more than most drivers can afford. If you want a high-powered supercar but don't want to break the bank, we have some other options for you. Check out our Top 5 Cheapest Supercars for an excellent selection.
We highlight the Porsche 911 Carrera, Cadillac CTS-V, Ford Mustang Shelby GT500, Dodge Challenger Hellcat Redeye and the Chevrolet Camaro ZL1. The truth is that you don't have to go broke in order to get a vehicle that inspires you.