Earlier in the month, we told you about the Honda Odyssey and Acura MDX recall, now we have information about a new one. In the latest Honda Odyssey recall news, another 107,000 2018 and 2019 models are in trouble. The problem is that its power sliding doors may not properly latch.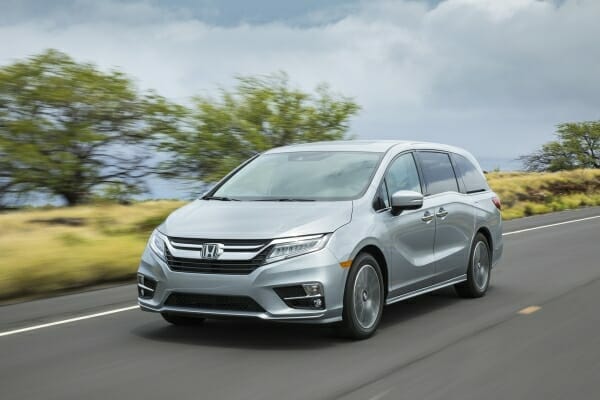 Latest Honda Odyssey Recall Information
This latest recall means you are at risk for the door opening while you drive. Despite the danger involved in this, there still haven't been any injuries reported.
If your van is included in this recall, Honda will replace your left and right sliding door latches for free. You won't want to wait to take advantage of this offer because they only received a limited supply of repair kits. Hopefully, they'll gain more in December.
Until they receive more, the dealer will gladly disable the power sliding door feature to ensure your safety. Then, they can re-enable it once the kit comes in. While the power function is disabled, the manual operation still works fine; it just requires a little more effort.
Affected customers will also receive a notification in the mail in late-December, but we don't advise waiting that long. Instead, you'll want to go to the NHTSA website and enter your 17-digit VIN. This will tell you about all the recalls currently occurring on your vehicle.
Other Recall News
There's also been a recall on 17,500 Volvo sedans, SUVs and wagons. This includes the 2017-19 Volvo XC40 and the XC60 plus the XC90 SUVs and S90 cars. It also consists of the V60, V60 Cross Country, V90 and V90 Cross Country wagons. This recall strictly affects the GPS system and isn't a safety concern.
For more information, head to the Volvo Recall site.
At Car Blog Writers, we believe in keeping you informed. We will post any new car recalls as they become available.