We all hoped that the Ford Ranger Raptor would come to the United States, but we simply haven't been that lucky. That is; until now! Autoblog leaked some new Ford Ranger Raptor prototype pictures that have us questioning the future of this mid-size truck in the States.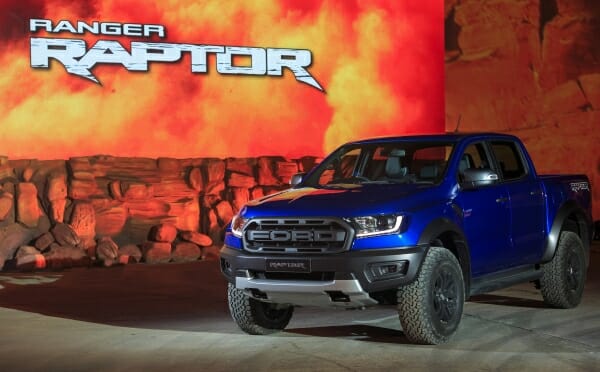 Will We Get the Raptor?
New spy photos reveal what the future Raptor could look like. The wrap is existing Ranger Raptor bodywork. What we see is the striking similarity between the truck and the Bronco photos. They feature the same grille, but the Raptor is missing its FORD lettering, at this time.
On the rear suspension, there are bristles that hid the hardware the same way Ford did with the Bronco. We don't expect anything different from the solid axle and leaf springs that are on the current Ranger. The automaker is most likely hiding off-road Fox shocks and remote reservoirs for those shocks.
Spy shooters believe that the car contains a V6. We know that it probably doesn't have a four-cylinder diesel based on the dual exhaust. That's the engine in the Ranger Raptor in the other markets right now. This test mule drove in Detroit. This leads us to believe it's coming to our market. Since the current Ranger has a 2.3.-liter four-cylinder, it's possible they might upgrade the Raptor with a 2.7-liter EcoBoost V6. This produces 325 horsepower and 400 lb-ft of torque in an F-150.
When We Will See the Ford Ranger Raptor?
Just because there's a prototype doesn't mean we will ever see it, but we are still hopeful. It was only October when we reported that this truck would not come to North America. At that time, it was only meant for Asia, Europe and Australia. Still, we can't help but get excited at the possibilities of what's to come.