Are you a fan of the Lincoln Continental? If so, we have some news that might disappoint. It turns out that this long-standing model might be discontinued.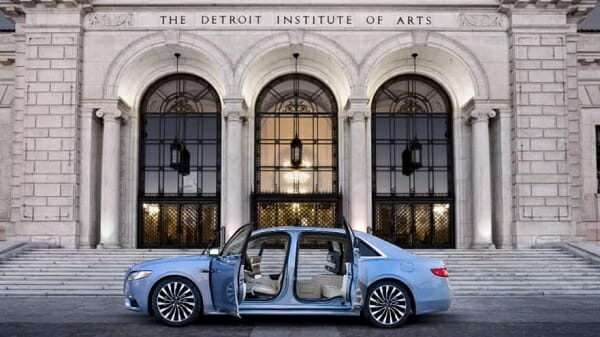 Death of the Lincoln Continental
It's been a long time coming, especially with the poor full-size luxury sedan's sales numbers. Still, we don't have solid proof – yet.
Some Ford sources say the automaker plans to create a pair of battery-powered crossovers at the Flat Rock, Michigan facility. While this might not seem like a big deal, it is if you consider that's where Ford now builds the Continental.
While this model sold more in December when the 80th Anniversary Edition with suicide doors were released, the sales continue to trail off.
What we think is going to happen is that Ford's production will end in late 2021. Then, Flat Rock will be revamped to accommodate electric vehicles.
Future Ford Electric Vehicles
So, what about those electric models? They should be Ford and Lincoln crossovers, currently featuring the names CDX746 and CDX747. While Ford initially planned to build them in Mexico, they changed the destination to Flat Rock instead.
We expect that these vehicles will closely resemble the Lincoln Nautilus and Ford Edge. At first, the automaker plans to produce 65,000 a year.
Surprisingly, the Continental should continue to survive in China. While they could import them to America, we don't think the sales volume or the trade war will make that possible.
So, who will take over in the luxury large car department? There are still plenty of contenders. According to U.S. News & World Report, five other cars currently rank higher than the Lincoln model. These include the Audi A7, Genesis G90, Kia K900, BMW 6-Series and the Mercedes-Benz CLS-Class.
Does this news surprise you or were you expecting to hear this long-time model would eventually fall away?