As a Texan, it's hard for me to avoid getting excited about big pickup trucks; it's just in my blood. Now, Ram released the Lone Star Edition truck that's only available to dealers within my state. If you don't know anything about the Lone Star, it's vital you understand that it's the reigning Truck of Texas award-winner. This year, it's available as a 2500 and 3500 Heavy Duty. Let's take a closer look at the Lone Star Ram to see what's so special about this unique variant.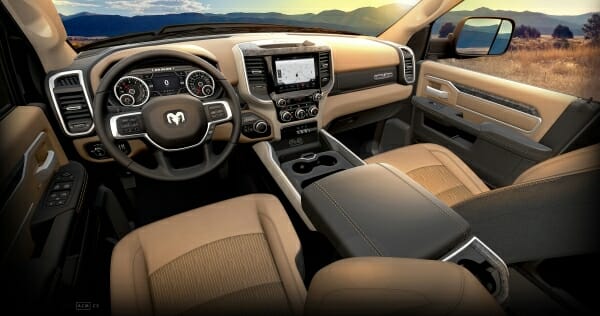 Checking Out the Lone Star Ram
With the Lone Star package, drivers receive the standard towing kit. They also get chrome bumpers, door handles and a grille. The optional interior package gives access to the Lone Star nameplate on the upper glove box door as well as four color combinations, an 8.4-inch infotainment system and power seats.
The starting price with this new Ram truck is $39,340. You can add it to every Heavy Duty variation with any drivetrain or bed configuration. This includes Ram trucks powered by the newest 6.7-liter Cummins Turbodiesel. This 1,000-pound engine tows up to 35,100 pounds and is perfected when paired with the various technology and appearance packages that are available.
Truck of Texas
Last year, the Texas Auto Writer's Association gave the title to the Ram 1500. Second place went to the Ram 2500 Power Wagon. Aside from that, Ram took Truck of the Year from MotorTrend with their 1500 this year. We expect that this pickup will continue to win many awards for the brand as well, so stay tuned for more news related to the latest Ram awards.
Texas is the nation's largest pickup truck market. That's why Ram has been offering them the Lone Star variant since 2002. To date, there have been more than 270,000 of them sold in Texas, so we imagine they won't discontinue this special edition anytime soon.