In the world of electric vehicles, the competition is becoming more fierce. It wasn't that long ago that we first introduced you to the Lucid Air during our 2021 new cars roundup. Now, with the release of the Lucid model just around the corner, it seems only fitting that we would take a more in-depth look.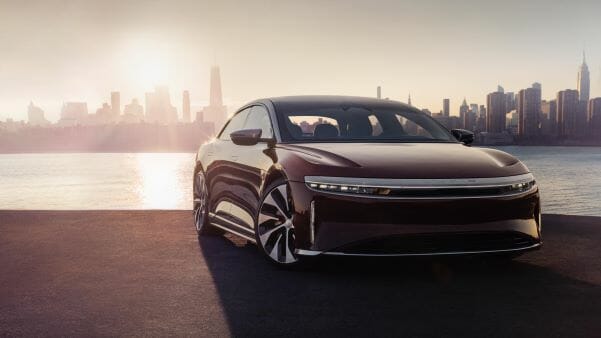 What is the Lucid Air?
This new EV aims to be better than anything Tesla can provide. It offers up to 1080 horsepower, plus a maximum of 517-mile driving range. It will be the first model from Lucid Motors, a startup company. The model has an aerodynamic shape that doesn't just look good, but is also functional. Plus, the cabin is upscale and spacious, topped off with a glass-like canopy.
The new Air combines practical travel with state-of-the-art technology for an all-around ideal journey. If you are on the go, you will love that it can recharge 300 miles in just 20 minutes while using a fast-charging station. This is sure to impress some Tesla owners.
Is Lucid a Good Carmaker?
If you haven't heard of Lucid Motors yet, there's no reason for apprehension. In fact, the EV automaker has been supplying batteries to Formula E race cars, so it's been around the automotive world. This upstate company now looks to take down other alternatives, even competing against the Porsche Taycan and the Tesla Model S.
How it actually performs in the real world is something we have to wait and see. However, anything that disrupts that status norm is a good thing. With more companies switching to EVs, it's nice to have options. The competition only forces other automakers to do better and offer customers additional features.
We would love to hear your thoughts on the new Lucid vehicle and its capability. Is this something you would drive?