If you've ever wanted to buy military surplus trucks, now is your chance. During the month of March, the government is auctioning off a batch of vehicles that might interest you.
Military Surplus Trucks You Can Drive
The United States spends more money on military equipment than anyone in the world. Their budget is $686 billion for this year alone. A lot of that money is going to purchase new equipment, which means it's time to get rid of the old. The government sells off the old gear to recoup some of the losses and you can take advantage of it.
GovPlanet is auctioning off many of the military surplus trucks you've dreamt about. Let's take a look at a few and maybe you'll decide to buy one for yourself.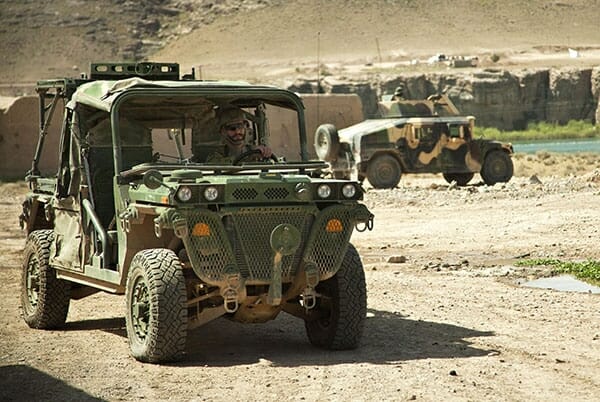 M1161 Internally Transportable Light Strike Vehicle
This ITV Growler is designed like a Jeep. It's transportable in the V-22 Osprey VTOL aircraft. It's powered by a Navistar 2.8-liter diesel engine that produces 132 horsepower plus 230 pound-feet of torque. The top speed on this bad boy is 85 mph while driving on the road and up to 65 mph while off-road. It also features a four-speed automatic transmission and four-wheel-drive.
When it was new, it cost about $200,000. Even still, it's possible to buy one gently used for a steal during the auction.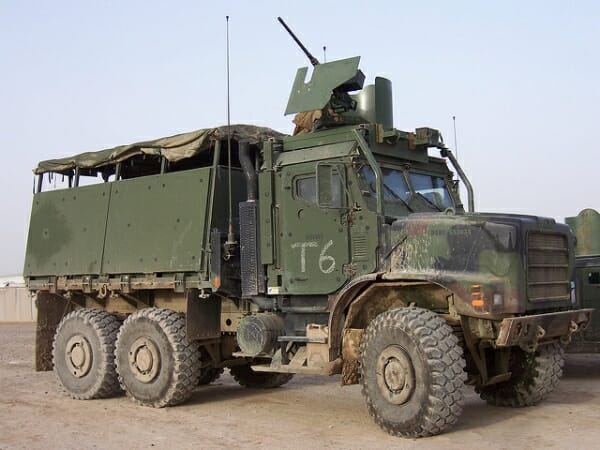 Medium Tactical Vehicle Replacement
This seven-ton cargo truck (MTVR) is just a massive truck with six wheels. Under the hood is a CAT C12 diesel engine. This pumps out 425 horsepower and 1,550 pound-feet of torque. Could you even imagine picking up some groceries in this monster?
Of course, to drive this on the roads, we are pretty sure you would need some sort of commercial truck license.
Get Your Military Vehicles
Are you planning on watching the auctions? We would love to hear what military vehicles you want to drive. Just remember, they aren't going to come with the mortars or machine guns so your plans to terrorize the neighbors won't work.