We just told you that we might soon see the Mitsubishi trucks, now we got word that a Lancer Evolution is also in the works. Thankfully, initial reports indicate that the Mitsubishi Lancer Evolution won't return as a crossover like the Eclipse did.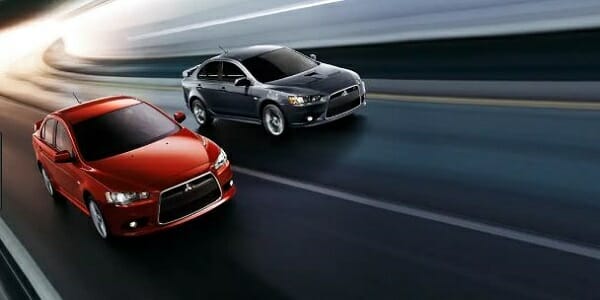 History of the Mitsubishi Lancer Evolution
Remember the days of import tuners? Back in those days, the Lancer was a famous car highlighted in TV shows and movies. It featured all-wheel drive and a powerful 2.0-liter turbocharged four-cylinder engine. At the time, the Lancer Evolution was Mitsubishi's best car.
Then, pickups, SUVs and crossovers took charge. The Lancer became less popular and went away. It turns out, Mitsubishi might not have given up hope. They are considering a return of the Lancer models and the performance variant, Evolution.
Of course, we haven't confirmed the rumors, so don't hold your breath. Many talks remain unfounded and we never see it come to pass.
What Rumors Say
Still, we've done some poking around and have heard quite a few details that lead us to believe it might happen. The Lancer might come on the CMF-C/D F4 platform. Mitsubishi, Nissan and Renault developed this jointly as part of the global alliance.
The drivetrain might come from the Renault Mégane RS. If that's true, we can expect a 2.0-liter turbocharged four-cylinder that produces 296 horsepower plus 295 lb-ft of torque. Of course, it would have four-wheel drive and come in either the four or five-door configurations.
The company hasn't faired too well recently in sales and they continue to dwindle out of the spotlight. If Mitsubishi plans to get back in the game, they would have to offer a new-generation Lancer. It only makes sense. Tell us your thoughts on these rumors. Do you think the Japanese automaker is ready to produce this model once again?