Pickup trucks continue to be one of the best segments in America right now. Even Ford saw the need for more trucks beyond their F-Series lineup and released the Ranger. Rumor has it that Mitsubishi wants to join in the action. The company now plans to bring back Mitsubishi trucks to the United States.
Let's see what the plans are and how it might affect us in the future.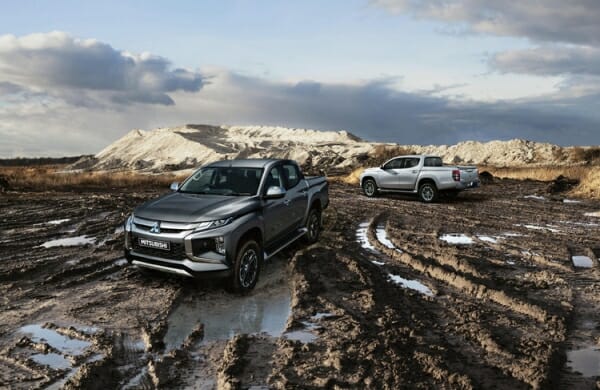 Future of Mitsubishi Trucks
There's no name yet for the Mitsubishi pickup truck set to hit the market, but we have heard some rumors about the Triton. In other markets, it's called the Strada or L200. We did see some images of a Mitsubishi Triton Absolute Concept from the Bangkok Motor Show recently in Thailand.
The Triton rivals the Ford Ranger in the U.K. and some other global markets. Even sites such as CarBuyer list the Mitsubishi model as more popular than the Ranger. Bringing it to America would make for quite the matchup within the midsize pickup segment.
What about the Nissan Frontier?
Good question. With the Nissan-Renault-Mitsubishi Alliance, the single platform underpins trucks from all three brands. This includes the Navara. It's possible that the Triton could also replace the Frontier completely.
While we might not have all the details or know for sure what is going to happen, we do know that Mitsubishi is serious. The company wants to get back into the U.S. market and supplying a mid-size truck seems like the logical step.
The biggest question is when would we see a new Mitsubishi truck. The answer, at this time, is unclear.
What Do You Think?
What do you think about the possibility of these trucks hitting our market? Do you think it could rival the Ranger or is it a waste of time? Let us know your thoughts.