Have you ever had a car stolen? It's a terrible feeling to walk out of work or your home and find that parking spot is empty. What most people don't realize is that the type of car you drive might make you an easier target. Some cars get stolen more often than others. According to the National Insurance Crime Bureau, these are the top ten most stolen cars in America.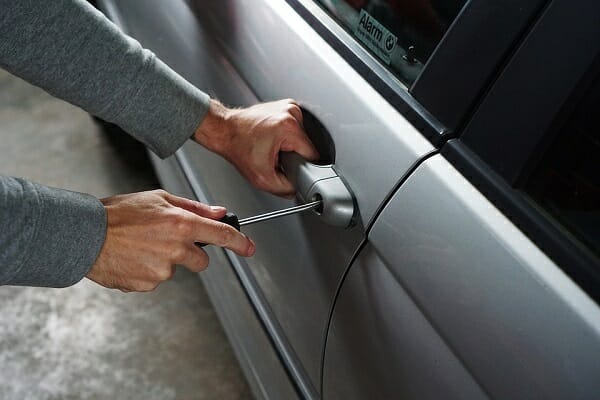 Do you own one of these cars?
Most Stolen Cars
1998 Honda Civic
1997 Honda Accord
2006 Ford F-150
2004 Chevrolet Silverado
2017 Toyota Camry
2016 Nissan Altima
2016 Toyota Corolla
2001 Dodge Ram Pickup
2017 GMC Sierra
2008 Chevrolet Impala
Prevent Car from Being Stolen
Obviously, the best way to prevent your vehicle from being stolen is to use an audible or visible warning device to deter thieves. There are also some other tips to keep your car safe.
Make sure you lock your vehicle, even while you are driving.
Don't leave your keys in the car and don't leave it run while it is unattended.
Remove all of your valuables from the car.
Don't travel with your vehicle title in the car. Hide the registration in the car where only you would know where it is.
Park in well-lit areas.
Have the VIN etched into the windows. Thieves don't want to deal with the hassle of replacing all of the glass to cover their tracks.
Install an anti-theft system. You can opt for a mechanism that locks the steering wheel, an ignition cut-off system or passive alarm. It's also wise to put a tracker on the vehicle that helps you recover a stolen vehicle.
If you are planning on purchasing a new vehicle, consider our 10 Best Car Buying Tips. Use this guide to save you money and find a vehicle that that isn't on the top list of stolen models.