Have you heard about the new Netflix Hyperdrive show yet? We've heard from the executive producer that it's set to be "America Ninja Warrior meets Fast and Furious." We can't wait to see it for ourselves, but for now, we have to settle for the trailer.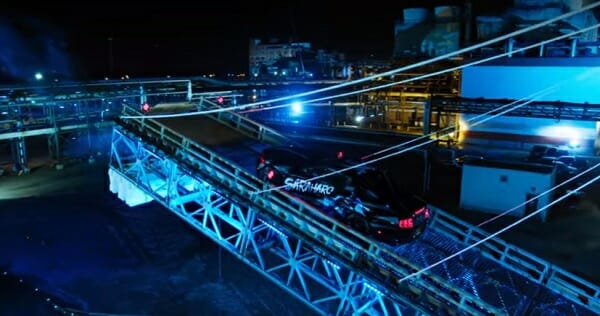 Netflix Hyperdrive Coming Soon
When we heard that Netflix was launching another automotive series to go with Fastest Car, we couldn't wait to find out more. That docuseries caught our eye as we watched to find out who the best sleeper car drivers would be. While there were moments of slow times, it was still exciting enough to keep our attention.
That's not what Hyperdrive will be like at all. In fact, we plan to see pure action, all the time.
For those that are fans of American Ninja Warrior, you'll enjoy the setup. 28 racers come forward to take on various obstacle courses in their cars. In the end, one person becomes the champion.
Hyperdrive Details
We don't have all the details yet, but we've seen a few of the cars in the trailer. Some that caught our eye include a BMW 3-Series, 1969 Dodge Charger, Nissan Silvia, Lamborghini Huracan and a Ford Interceptor.
The people are just as varied as the vehicles. We see a model, mom, truck driver, millionaire and student.
From the trailer, we see that Charlize Theron (the producer) interviews contestants. Through the remainder of the show, the cars take to the obstacles courses. The hosts include former MMA fighter Michael Bisping, Fox Sports broadcasters Mike Hill and Lindsay Czarniak as well as former Top Gear host Rutledge Wood.
The creators turned a 100-acre business park into an obstacle course. It's located in Rochester, New York and resembles something seen in Need for Speed.
If you haven't checked out the crazy trailer yet, now is the time. We know what we will be watching on August 21st, how about you?