We've spent time reviewing the new, refreshed and redesigned cars, but we haven't looked at the new 2020 car model trims yet. Over the next few minutes, familiarize yourself with the latest versions of some great vehicles.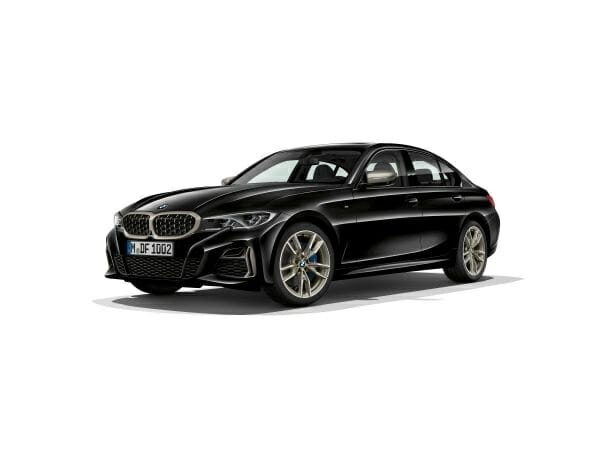 BMW M340i
The redesigned 3 Series debuted in 2019, now we get the M340i performance trim. It's also available in all-wheel drive (M340i xDrive) to become the most potent 3 Series aside from the M3.
It features a turbo inline-six that pumps out 382 horsepower and 369 lb-ft of torque. This car comes paired to an eight-speed automatic. Standard features include a 12.3-inch digital gauge display, 10.25-inch touch screen plus the latest iDrive 7 operating system.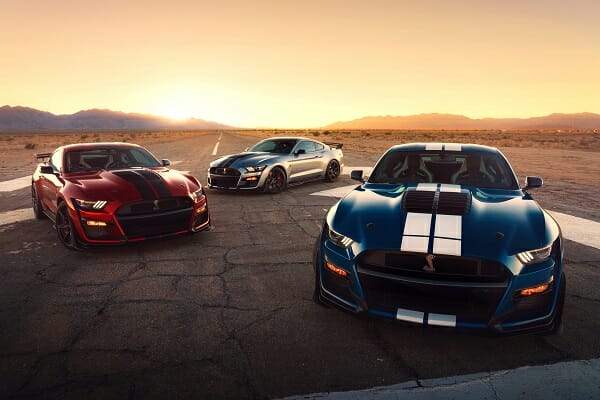 Ford Mustang Shelby GT500
There are no sports cars quite like this. The Mustang Shelby GT500 is the most powerful production Mustang ever built by Ford. It's going to arrive with more than 700 horsepower, helping it sprint to 60 mph in just 3.5 seconds.
The styling doesn't look much different, except for the two bold racing strips running down the middle. In addition, the large front grille is adorned with a Shelby Cobra logo. Sadly, you can't get the model as a convertible.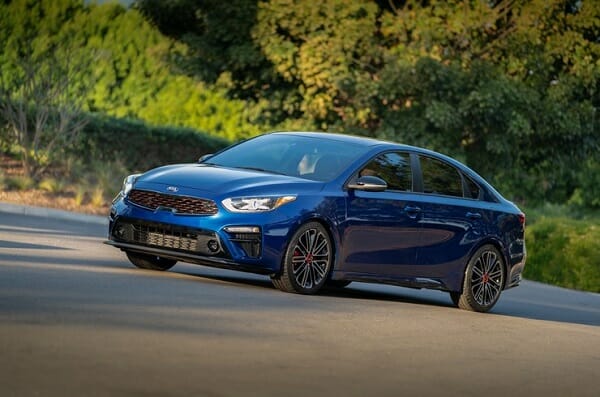 Kia Forte GT
This model saw a complete redesign in 2019, but there's a new trim coming anyway. The GT provides superior handling, an aggressive style and peppy acceleration. It pumps out 201 horsepower from the turbo four-cylinder engine. It also comes standard with a six-speed manual although the seven-speed automatic is available.
The company also added some safety tech, such as lane-keeping assist, driver attention warning and forward collision warning.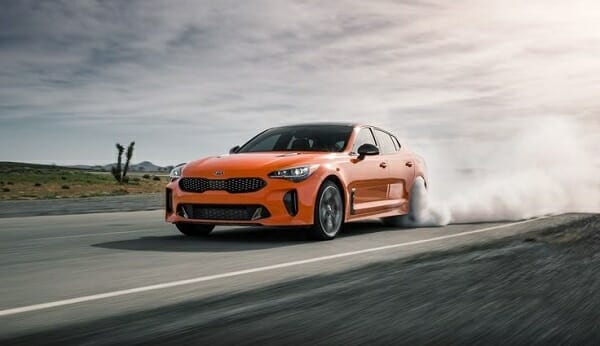 Kia Stinger GTS
The Stinger shocked the nation in 2018. That wasn't enough for the automaker, they wanted to make it even better. This car has a twin-turbocharged 3.3-liter V6 engine that outputs 365 horsepower. It also has available all-wheel drive.
Enjoy the bright orange exterior with a few carbon fiber body components. A Stinger logo also replaces the current Kia logo on the trunk lid.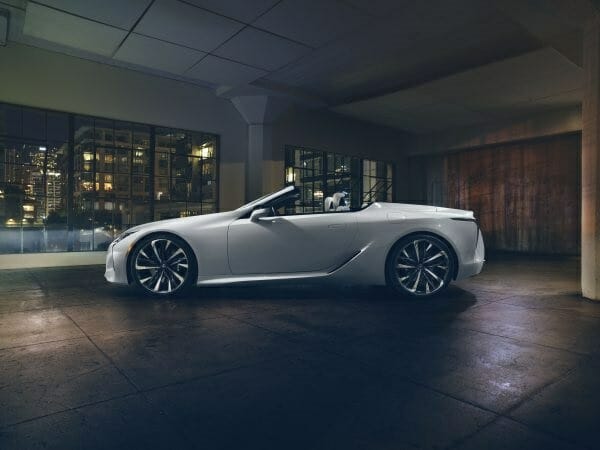 Lexus LC Convertible
We saw the convertible concept of the Lexus LC at the Detroit Auto Show. It's available with either a soft-top or hardtop. It comes with the exact 5.0-liter V8 engine that pumps out 471 horsepower in the LC coupe. There aren't a lot of details about this model yet, but we can't wait to see more.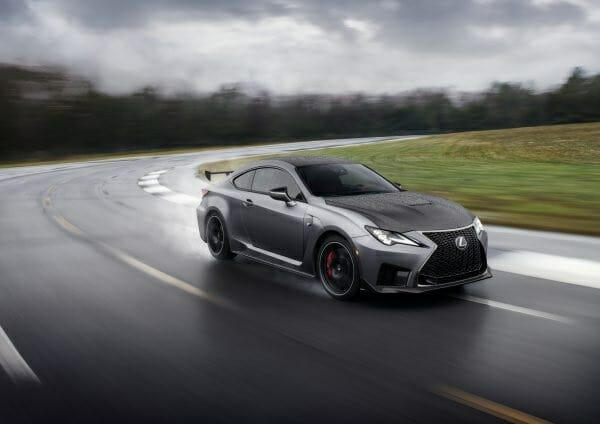 Lexus RC F Track Edition
While the current RC F comes with a 467-horsepower V8 motor, the updated model sees a jump to 472 horsepower. While it doesn't add a new powertrain, it does feature some aerodynamic properties that help it reach 60 mph in less than four seconds.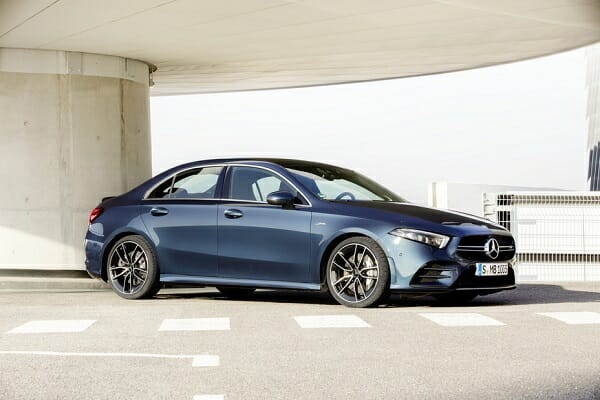 Mercedes-AMG A 35
The A-Class debuted in 2019 and comes with a new trim already for 2020. Thankfully, it's an AMG model. The AMG A 35 sedan features a turbo 2.0-liter four-cylinder pumping out 302 horsepower. That comes paired to a seven-speed automatic transmission.
Inside, this car really shines. There are three AMG displays, leather upholstery plus an AMG steering wheel. Standard features include the same as the A 35 with Apple CarPlay, Android Auto, five USB ports and dual-zone automatic climate control.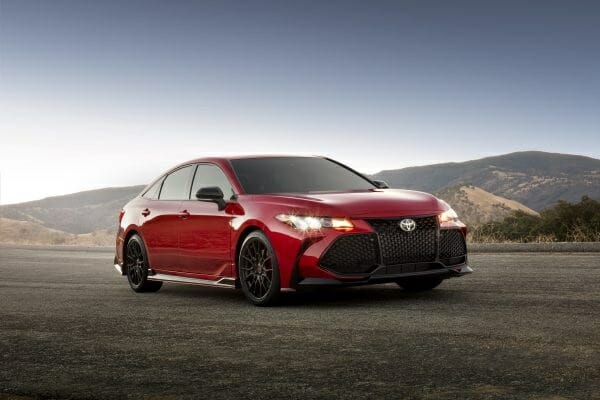 Toyota Avalon TRD
TRD badging comes to the Avalon. It is similar to the Camry TRD that we will talk about in a moment. It comes complete with 19-inch wheels and specially tuned shock absorbers, plus it was lowered more than an inch.
This model features a 3.5-liter V6 that outputs more than 300 horsepower. It also has dual exhausts, black synthetic leather upholstery and TRD accessories.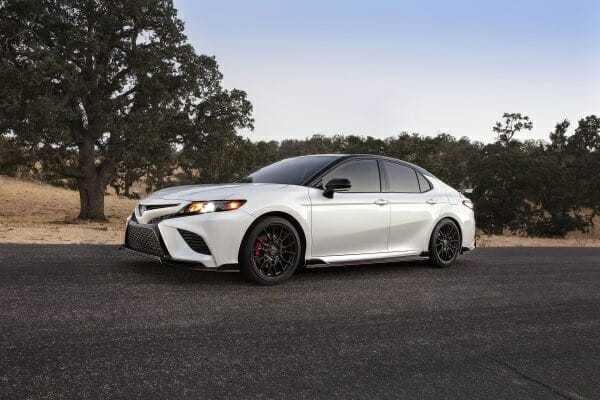 Toyota Camry TRD
The Camry TRD showcases a sporty side to this sedan. It features 19-inch wheels and has been lowered to reduce the center of gravity. It also comes with a 3.5-liter V6 engine that produces 301 horsepower. This pairs to an eight-speed automatic transmission.
We especially enjoy the black exhaust that's specially tuned. This doesn't just look fantastic but offers a gravel sound. Furthermore, the aerodynamic body kit adds a rear diffuser, rear spoiler plus a front splitter.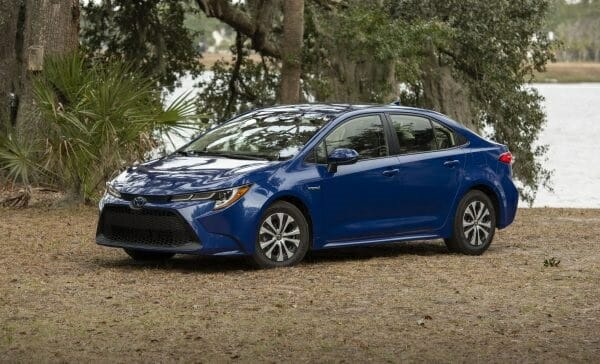 Toyota Corolla Hybrid
The new hybrid model offers 50 mpg combined for maximum fuel savings. It's powered by a 1.8-liter four-cylinder with two electric motors. This produces 121 horsepower. There are also plenty of safety features to keep you protected. It comes with lane keep assist, automatic emergency braking, full-speed adaptive cruise control and road sign assist.
Other standard features include an eight-inch touch screen, Amazon Alexa, Apple CarPlay and a Wi-Fi hot spot.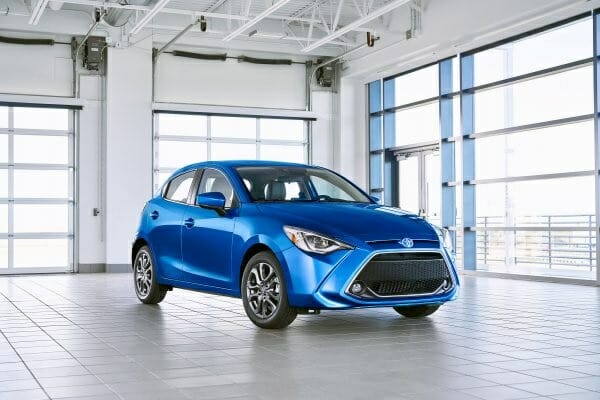 Toyota Yaris Hatch
We've seen a lot happening with the Yaris, ending out our 2020 car model trims. In 2018, it was brand new. Then, in 2019, there were some updates to the trims and names. Now, we get the brand-new hatchback. This too will be built by Mazda.
The power comes out of a 1.5-liter four-cylinder engine that provides more than 100 horsepower. While it's not overly powerful, it does provide 40 mpg on the highway, making for an ideal commuter car. Inside, there are plenty of features. Enjoy a seven-inch touch screen, Apple CarPlay and Android Auto.
Beyond 2020 Car Model Trims
Make sure you check out the other articles in our new 2020 car series.