We've received the first images of the brand-new Ford SUV, but is it the Bronco everyone's been waiting to see? It looks as if these photos were taken during a dealer meeting this past October in Las Vegas, but we haven't gotten our hands on the details yet.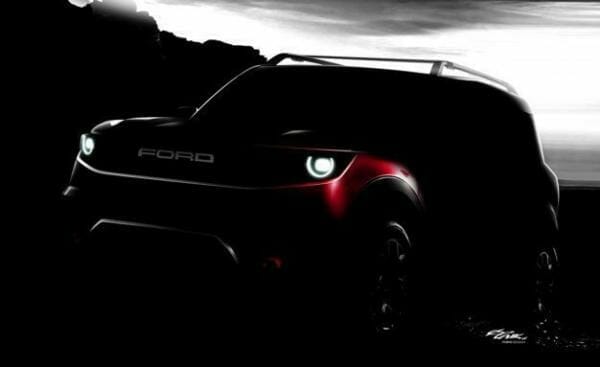 New Ford SUV
The new Ford SUV clearly comes with four doors and a boxy shape that makes it look like the Bronco. It also features round LED lights, a floating roof and soft edges. The retro style seems to fit perfectly with today, but we aren't convinced it's the 2020 Ford Bronco.
There are two options to choose from. That's because Ford has two new models in development that are based off the Bronco design. They are the Ford Ranger 4×4 pickup and the Focus-derived crossover design that is supposed to offer some off-road ability and Bronco designs.
We actually think that what we're looking at might be the new Ford Focus. While it's not the same as some other images we've seen, it's quite familiar. In fact, we aren't the only ones that feel this way as many other automotive sites are leaning in the same direction.
Why We Don't Think This is a Bronco
Rumors surfaced in September that a Ford engineer who was working on the new Bronco said it would look more like a Wrangler. With that in mind, this apparently isn't going to be that vehicle. This profile is indicative of a crossover, not a rugged off-road vehicle.
Either way, we plan to see all of the Ford SUV lineups at the January Detroit Auto Show. Then, all the confusion will be cleared up. Maybe we'll also get a glimpse of the 2020 Ford Police Interceptor.
Before that, we will be covering everything happening at the 2018 LA Auto Show first. Stay tuned for more on that coming soon!