We initially talked about a Jeep Wagoneer and Grand Wagoneer option earlier in the year. Then, Jeep gave a sneak peek of the production this past September. Now that we have some details, it's time to start looking at the specs and differences of the Wagoneer vs. Grand Wagoneer.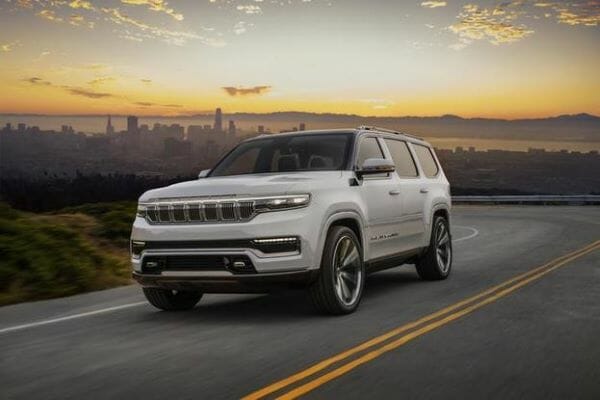 Jeep Wagoneer and Grand Wagoneer
The Wagoneer and Grand Wagoneer began as a concept, but what sets these two models apart? Well, if you look at the Cherokee and the Grand Cherokee, the answer becomes obvious. "Grand" in Jeep terms, doesn't just mean larger, but also premium.
While Jeep has confirmed that both SUVs will be available in standard and long-wheelbase options, there are some clear differences. The automaker hopes the Jeep Wagoneer competes against the Chevy Tahoe and Ford Expedition, while the Grand Wagoneer is going to battle against the Cadillac Escalade and Lincoln Navigator.
In the smaller concept, it's clear that there are some unique design touches and extensive exterior lighting features. We don't yet know what powertrain will be under the hood but know it will provide plenty of oomph.
However, there has been some talk about a plug-in hybrid powertrain, but there should be other options as well. Obviously, the SUVs will have a four-wheel-drive system and tons of off-road capability, just like the rest of the Jeep lineup.
2021 Jeep Lineup
The Jeep Wagoneer and Grand Wagoneer are expected to be released as 2021 models. According to Motor Trend, there will also be many other changes made to the Jeep lineup. Look for updates to the Renegade, Compass, Wrangler, Cherokee, Grand Cherokee and the Gladiator as well.
What do you think? Would you hold out for a Wagoneer model or are you more interested in another Jeep SUV or truck? Tell us your thoughts and if you are happy about this retro SUV making a comeback.