Lexus has become a top producer of luxury SUVs, with the competition constantly looking over its shoulder. The NX is one that is set to take over the market, with a nice redesign for 2022, it probably won't have a lot of changes in 2023. Still, to help you gain a better idea of what to expect, here are three fun things that help you learn more about the new Lexus NX.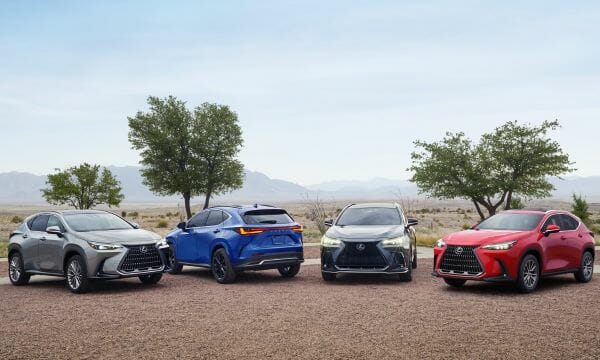 New Lexus NX Price
The 2023 Lexus NX starts at $38,000. That gets you the base two-wheel drive model, the NX 250. If you want the 350 or 350h, expect to pay closer to $42,000. At the top of the lineup is the NX 450h, the plug-in variant, costing about $56,000. This price is still cheaper than many of the German rivals.
2023 Lexus NX Horsepower
The new NX comes with four powertrain configurations for complete flexibility. With the base model, expect to pump out 203 horsepower from the 2.5-liter turbo-four. There's also a 275-horsepower 2.4-liter turbo-four. Under the hood of the NX 350h, you will find a 2.5-liter turbo hybrid configuration that's rated for 239 horsepower. However, there's also a plug-in hybrid powertrain available in the 450h. It's the same as the new RAV4, pushing out 302 horsepower.
Is the New NX Redesigned?
The Lexus NX was redesigned last year, for the 2022 model lineup. For this reason, you aren't going to see a lot of changes in the 2023 model year. Last year, we not only saw a change to the size of the NX, but also in terms of power. While the new NX is expected to be mainly a carryover model, there's still the chance that there could be upgraded technology or some new options. As we learn more, we will share it with you.
While you are at it, if you are interested in new SUVs, don't forget to check out the 2023 Nissan Pathfinder Rock Creek. It's a sleek SUV that is bound to get plenty of attention.