The US Army will not have to run inefficiently any more thanks to its new MUTT Robotic Mule. They recently signed a multimillion-dollar contract to produce stronger land transportation vehicles. These MUTTs designed to follow soldiers have a bigger carrying capacity, more technology and better performance than ever before.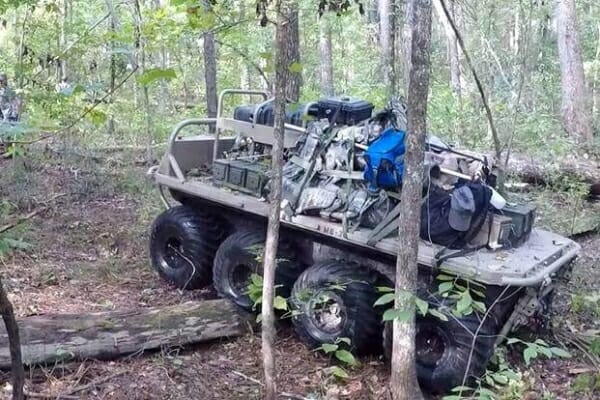 Need for New MUTT Robotic Mule
When soldiers are hiking for a long time or heading out to fight, they must hold a lot of gear on their backs. For a long time, the US Army has been using sluggish and out-dated mules. They are supposed to help take the load off the men and women in the army, but are not as useful as you would think. For this reason, the military has put out a large amount of money to create new and improved mules. With that said, engineers designed the MUTT (Multi-Utility Tactical Transport) vehicle.
One of these MUTTs is able to carry 1,000 pounds of gear and can charge batteries during travel. The vehicle can be driven by people or remotely controlled. This hard-working MUTT can also drive solo to complete missions like delivering food and other necessary supplies to soldiers in need.
This new vehicle is going to be big for the army. With help from the MUTT, soldiers will not have to carry as much and be able to focus more on the task at hand.
Release Date of MUTT
The 624 MUTT contract is scheduled for completion sometime in 2021. When more information is available, we will provide an update. Until then, we wish the best to our soldiers out there fighting and hope they make it home safely. Hopefully, the MUTTs will help make the end goal a reality. If you an army vehicle enthusiast, you may also want to check out how to grab a deal on Military Surplus Trucks.