Did you know that Nissan offered the Rogue in a hybrid version? If you didn't it's ok, not many people did. The Nissan Rogue Hybrid was gone as fast as it showed up on showroom floors. There was very little talk or hype about this hybrid and it will not be returning for the 2020 model year.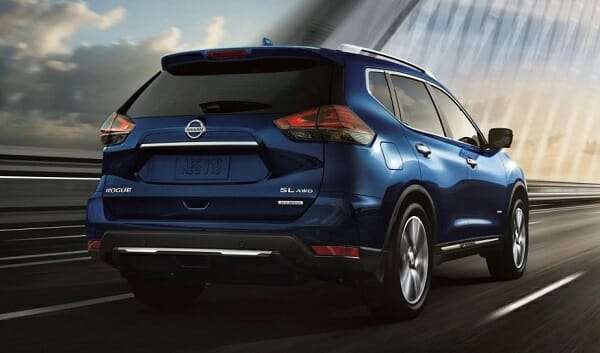 Nissan Rogue Hybrid
The Nissan was first offered to consumers back in January 2017 and didn't seem popular from the start. Maybe it was the extra $2800 that scared people away from the hybrid Rogue or the fact that you couldn't get any third row or folding rear seats. The lithium batteries in the rear took up to much space to offer either of these options. Plus, even with the hybrid version, it only got about 5 miles per gallon better than the non-hybrid version. With all of these cons, it just doesn't seem worth it, nor did it for many others.
2020 Rogue Hybrid Death
For the 2020 model year, the Rogue did not show up on the pricing lists. It looks like Nissan will focus back on their better selling gas version. They also plan to introduce the new Rogue Sport this year. With the RAV-4 Hybrid and the expected Ford Escape PHEV coming soon, we not sure that anyone is going to miss the Nissan much.
However, if you really have to get a 2019 Nissan Rogue Hybrid, you still can. These seem to sit all alone on the lots of dealerships, begging to be bought. Maybe now would be the time to get a fantastic deal on one of these.
What do you think about these new hybrids? Are they worth looking at with all the new electric vehicles that are soon going to be hitting the roads? Let us know in the comments below.