Ferrari is one of the most known luxury brands in the world. The company is known for its top speeds and sleek styles. Now, auto enthusiasts want Ferrari to go all-electric. Most high line automakers have already taken this step. However, the manufacturer is not currently happy with where the battery technology is. With that being said, the company decided to wait until 2025 to produce its first electric Ferrari.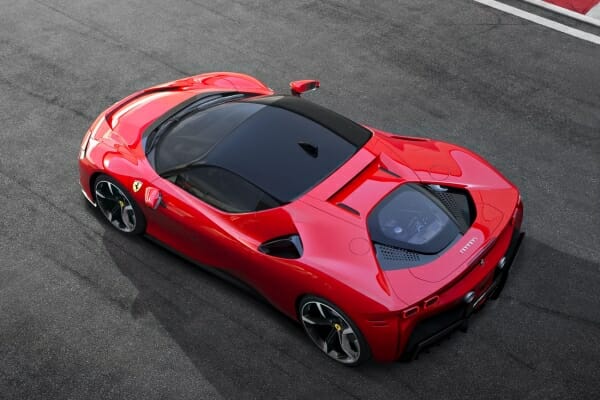 Instead of the Electric Ferrari
Ferrari is going to produce a plug-in hybrid next year instead. The SF90 Stradale is equipped with a 986 horsepower 4.0-liter V8. It will also come with three electric motors. This will make the Stradale, Ferrari's most powerful road vehicle ever. Nevertheless, it only will have an all-electric range of 16 miles, which is lower than some other cars, but nothing to shake a stick at.
Louis Camilleri, the CEO, isn't happy with the recharging speed of their plug-in hybrid. Before the company goes any further, he hopes to improve the charging power of the batteries. Still, Ferrari continues to plan on producing an all-electric model coming in 2025. Time will tell if it actually happens.
It hasn't hurt the company not to have an all-electric vehicle, and probably won't in the future either. Ferrari is worth more than FCA, who owned 90% of the brand in 1988. In 2015, the Italian manufacturer became an independent brand and has boasted of much success since.
Will You Wait?
Are you going to hold out for the all-electric 2025 model, or do you want something from another brand sooner? Perhaps, you'll just wait until next year for the hybrid SF90 Stradale instead. Whatever you choose, let us know in the comments below. We love to hear your thoughts.
If you like luxury hybrids, then you might also be interested in the 2020 Porsche Cayenne Turbo S E-Hybrid.