It's nothing new to hear Elon Musk refer to a prototype Tesla truck; it's something he has referenced for more than five years. Every time he speaks about it, Tesla fans actively await its arrival. He's always talking about how it's the next project after the creation of the Model Y. In fact, he often talks about how the design sits in his head just waiting to be built.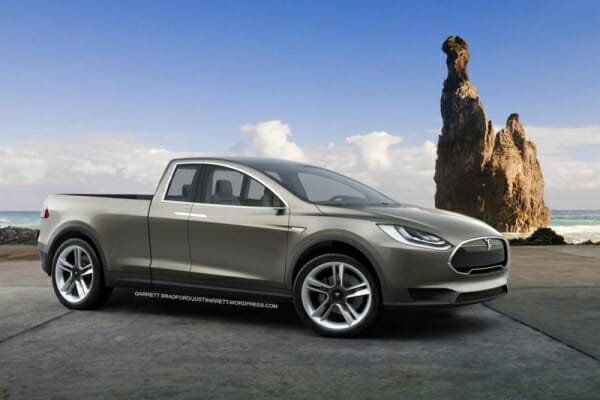 Prototype Telsa Truck – Time to Deliver
If you followed the Los Angeles Auto Show at all, you know that Rivian released their prototype electric truck and SUV for enthusiasts to see. If Musk were going to compete, now would be the time.
Rivian plans to start producing its R1T by 2020 and the public is actively awaiting more news. It makes sense that the electric truck market would begin to become competitive considering the popularity of pickups the past few years. In fact, it's been one of the largest growing segments in the United States recently. With that in mind, it's expected that an electric truck would be a popular option. The only question is, who will create it first. For some Tesla fans, it's hard to swallow that it might not be their favorite automaker.
Elon Musk Dreams
Of course, that doesn't stop Elon Musk from continuing to dream – and make promises. Just check out his latest tweet regarding a prototype Tesla truck:

Of course, this tweet came as a response to a fan that wanted to know when he could get a Tesla truck. If Musk decides to follow through on his hopes and dreams, then we can expect some electric truck wars to occur shortly. It would be sad to see Rivian steal the glory on this one, but they are already taking pre-orders for their R1T.
In the meantime, if you want to have a little fun, try to drive your Tesla Model 3 in snow!