Just this past summer, Qiantu Motors began producing the K50 electric coupe in China. EV enthusiasts everywhere will be happy to know that a recent partnership between the automaker and Mullen Technologies Inc in the United States means we will also see the Qiantu K50 electric coupe in future months.
Not only will they be sold stateside, but they'll also be assembled here.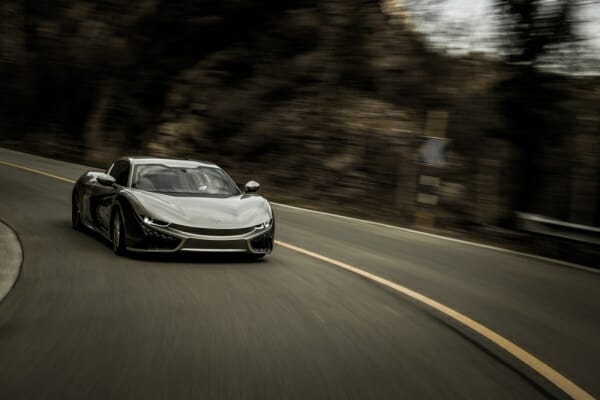 Peek at the Qiantu K50 Electric Coupe
The K50 claims to produce 402 horsepower with its 78 kWh battery pack. This powers up two motors and features a 236-mile range on just one charge. Honestly, we prefer the original name of the vehicle back in 2015 when everyone called it the Event. Now, we have to settle for the much more boring K50 instead.
We imagine it's out to get the BMW i8 because the design looks strikingly similar. No offense to BMW, but they should have had technology like this already and we shouldn't need a Chinese company to take over.
Agreement Between Companies
Mullen Technologies and Qiantu Motors signed the preliminary deal. It states that Mullen Technologies will receive and assemble all the Qiantu K50 electric coupe vehicles in Southern California and will ensure they are compliant with the United States safety standards. At this time, their Chinese plant produces up to 50,000 vehicles per year.
As of now, we plan to see the Qiantu K50 in 2020. We don't know the pricing yet, but rumor is that it should be quite affordable. It's also supposed to come with the CarHub digital interface that Mullen Technologies owns.
Our hope in all of this is that other automakers begin to step up their game. EVs are the future and automakers should be investing everything they have in the technology. Depending on how successful the K50 becomes, they will shift their focus more.
If you are a fan of electric vehicles, don't forget to check out the electric Volkswagen Dune Buggy.