Amazon plans to purchase 100,000 electric delivery vans from Rivian. Jeff Bezos made the announcement during an event when the CEO was discussing climate change.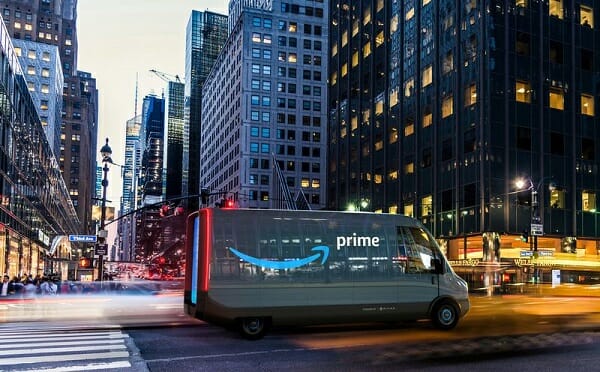 Rivian Electric Delivery Vans
Bezos expects these Rivian vans to hit the road by 2024. Initially, the first round will start delivering in 2021. Up until now, we've only known about the Rivian truck and SUV.
Rivian remains a new name in the EV industry. While many people only heard about the business recently, they have been around since 2009. Initially, the company was founded to compete against Tesla. It didn't take long for RJ Scaringe, the company's CEO to redirect and target adventure-based customers instead.
This past year, Rivian made a significant push into fundraising. This campaign was successful, with them achieving plenty of capital. Even Amazon led a $700 million funding round but never commented on how much of that came from the company personally. After that, Ford announced another $500 million investment into Rivian. The most recent was with Cox Automotive who offered another $350 million.
Rivian Vehicles
Rivian boasts of two vehicles right now: the R1S SUV and R1T pickup truck. These are both on an identical technological platform. The vehicles start around $70k and should travel with a 400-mile electric range. The company also claims that these hit 60 mph in less than three seconds.
In addition to these two vehicles, we now know that a third is on its way – the Amazon delivery van. It shall be interesting to see how many other companies decide to employ this technology. It's also curious to notice that in this instance, Rivian isn't overly focused on the off-road market. Maybe they will have more success in creating commercial vehicles.
What are your thoughts on this new partnership? We know Bezos has been under a lot of pressure to implement more eco-friendly strategies, so this should make the employees happy.