Daimler plans to stop sales of the all-electric Smart cars in the United States and Canada following the 2019 models. After this year, all Smart EQ Fortwo models will stop selling in both Canadian and United States markets. What does this mean for owners?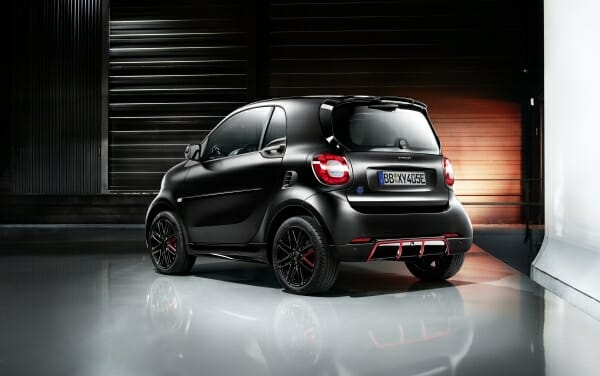 End of Smart Cars
Once sales cease, Mercedes-Benz dealers will continue providing Smart car owners with replacement parts and service. This actually won't change much considering many of the dealerships stopped selling the vehicles after 2017 when the brand went electric with all models.
For now, the Smart Fortwo is still on the website in the US as available. You can still purchase either the Cabrio or Coupe with prices starting at $23,900.
Still, the Smart brand isn't completely dead. Geely and Daimler announced a joint venture recently to make Smart a global electric brand. Their next generation launches in 2022 with this 50/50 partnership. In addition, the cars are also expected to become all electric by 2020 in Europe.
There is no surprise for us with this news. Ever since their arrival in the States, Smart cars never grew in popularity. Then, the dealers dropped the line when they went all electric and it was pretty much inevitable from there. We also can't imagine paying so much for a small electric vehicle that doesn't do anything special. There are just too many other options out there.
What's Going to Happen Next?
The biggest thing to focus on is what's going to happen to other small, electric cars as a result of this. Urban mobility options will continue to make it to the marketplace and we expect them to become popular. More people continue to move to the cities which creates the need for electric, compact mobility. Maybe we will see a rise in microcars in the future. We will have to wait and see.
If you want a low-cost electric option, make sure you check out the five cheapest electric vehicle models.