According to a report by Automobile News, a stop-sale was issued for Ford EV home charging equipment. The stop-sale order began on February 24 and includes all of the $800 units. It turns out the hardware might not be working correctly.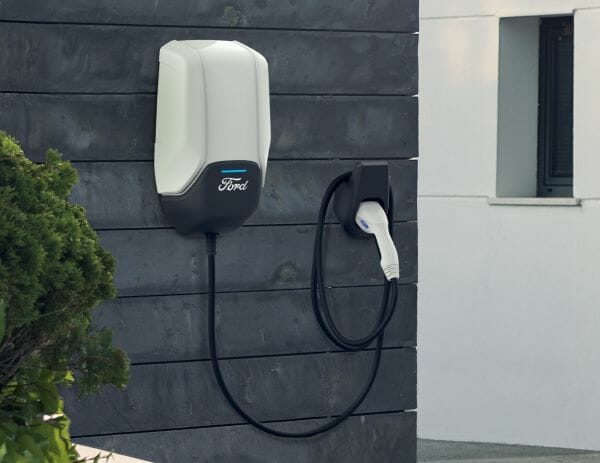 What is Ford EV Home Charging Equipment?
The Ford Connected Charging Station is the company's 48-amp Level 2 equipment that pairs with the Ford Mustang Mach-E. This EV charger allows the owner to monitor vital information such as energy consumption and charging levels.
What is Wrong With Ford EV Charging?
The issue stems from a fault in the wall-mounted unit that stops the charging unexpectedly. However, Ford claims that there's no reason to be alarmed and the malfunction won't cause any damage. Yet, the automaker issued the stop-sale until it can figure out what is causing the fault and how to fix it.
We don't know yet how long this system will be off the market or whether customers will receive an upgraded unit. It's possible that Ford will issue some type of recall to fix the defective units.
How to Charge a Mach-E
So, what do you do if you want to charge your Mustang Mach-E but are scared to use this defective piece of equipment? In the meantime, you can still charge your Ford EV with a Level 2 or Level 1 connector. Plus, Ford dealers are currently advising customers to purchase third-party charging stations until a fix has been discovered.
The company better get working on it quickly. In January, there were only 238 of these EVs sold, but that number skyrocketed to 3,739 in February, showing there is increased interest. If Ford doesn't watch it, the automaker might lose potential customers down the road.
If you own one of these defective EV Ford chargers, we would love to hear about your experience. Leave a comment below.