It's time for automakers to start announcing their 2018 car sales report and some of the results from last year might surprise you. We expect to see sales hit over 17 million vehicles once all the numbers are tallied. This would be directly in line with the totals from 2017. It would also be the fourth straight year of more than 17 million sales, which is promising news.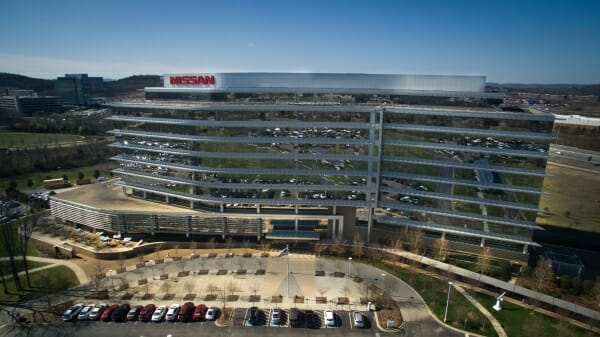 2018 Car Sales Expected Soon
Despite the encouraging news, many auto executives are still concerned about a market slowdown. They blame rising interest rates and the higher new-vehicle MSRPs than previous years. These two aspects combined make it harder than ever for Americans to buy a new set of wheels.
GM reported fourth-quarter sales of 785,229 vehicles which was down 2.7%. Ford had sales dropped another 8.8% in December down to just 219,632 cars. Toyota, on the other hand, posted fairly flat sales at 220,910 vehicles.
Other companies that didn't change much for December included FCA with 196,520 vehicles and Nissan with 148,720. These two companies posted some of the highest sales gains for the year. FCA went up 9% with Nissan rising another 6%.
What's To Come in 2019?
Unfortunately, most of the automakers don't think the 2018 car sales report is a reflection of what's to come for 2019. Analysts foresee a decline coming in sales for 2019. In fact, estimates show less than 17 million vehicle sales for this year.
Not only are rates and prices rising, but the dealers are offering less leasing deals. This makes it tough for the average consumer to afford the monthly payments. That's why more people are turning to used car sales instead.
On top of that, GM recently announced they would close several factories in North America and lay off up to 14,000 workers. That's on top of many American automakers getting rid of their car lineup for 2019. Instead, they are shifting their focus toward trucks and SUVs in an effort to increase moneymaking potential.
Despite the outlook, the economy continues to show signs of improvement. The unemployment rate is down and consumer confidence is high. Even the gas prices continue to remain low for the time being. This will only fuel more sales of the larger pickups and SUVs. (Get it – fuel!)
The reality is – only time will tell what 2019 holds for car sales. We will be sure to report on any news as it becomes available.