The 2018 Ram 2500 is officially the last large pickup truck you can get with a manual transmission. While you might still find a few sports cars with manual transmissions, it just isn't possible on a pickup anymore. All the new Ford F-150 trucks come with a ten-speed automatic. Ram, GMC and Chevy 1500s all have an eight-speed.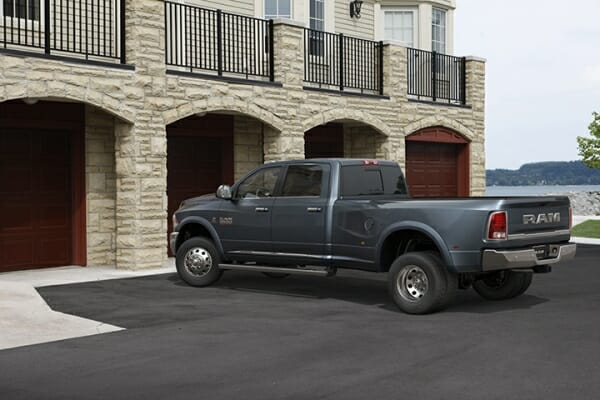 Last Manual Transmission: 2018 Ram 2500
If you still want to get a truck with a manual transmission, there's still some time left. You can pick any trim the dealer has, just make sure you pair it with the 6.7-liter Cummins diesel engine. Then, you can opt of the G56 six-speed manual transmission before it is gone forever.
Once upon a time, the manual transmission was the cheap option on many pickups and cars. Then, for a while, automakers offered it on the entry-level trims as a way to cut costs. Nowadays, you might pay to opt for a vehicle with a manual transmission. Oh, how times have changed.
The 2019 Ram 2500 loses the manual transmission option entirely, making the 2018 the last full-size truck to offer one.
If you still have the desire to drive a truck with a manual option, there are some choices available to you. The Toyota Tacoma TRD Pro offers a six-speed manual option. There's also the choice on the Nissan Frontier PRO-4X. Then, there's the 2019 Chevrolet Colorado on the lower 2WD models. Although, you will have trouble finding a crew cab model with a manual transmission.
The trouble is that most of these mid-size pickup trucks will also lose their manual transmissions in the next few years. We can't blame the automakers for this. Modern transmissions offer more reliability and shift faster than any manual transmission.
In fact, one day, we won't have a need for gears at all once electric vehicles take over. I guess that means we ought to get used to it.
How Do You Feel?
Are you disappointed that full-size trucks don't have manual transmissions anymore? Let us know – we would love to hear your thoughts about this and the new Ram.