Not everyone can afford the most expensive new car on the market. Even those that are watching their budget can find a high-quality new vehicle to show off. We've got your list of the top 10 new vehicles, all under $17,000. Here are the cheapest 2019 cars we could find.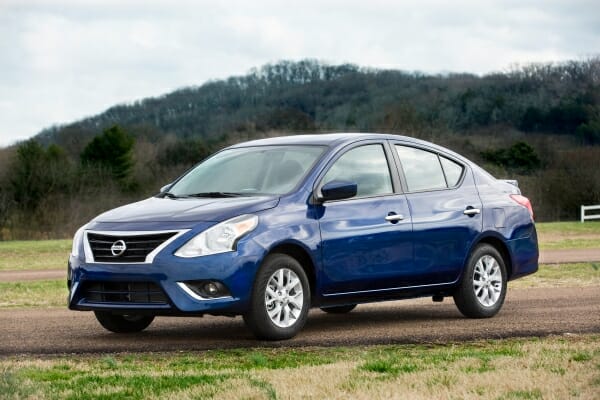 1. 2019 Nissan Versa ($12,360)
The Versa is officially the cheapest new car in America right now. Don't let its low price fool you; there's still plenty to love about this sedan. Standard equipment includes a seven-inch touchscreen, air conditioning, a four-speaker sound system, Bluetooth and a rearview camera. It's no surprise that the 1.6-liter four-cylinder engine is underwhelming with its 106 horsepower, plus it comes with a five-speed manual transmission. What would you expect for under $13k?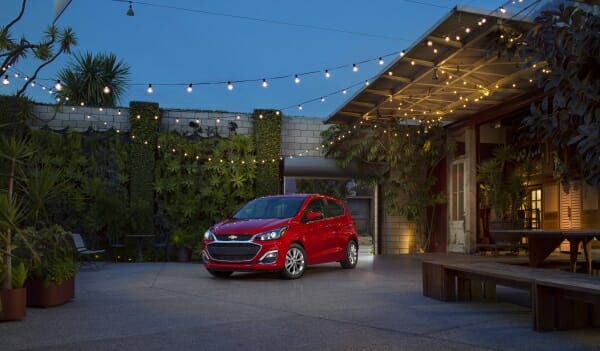 2. 2019 Chevrolet Spark ($13,220)
If you want the cheapest American car, the Spark is your best option. It's fun and stylish, perfect as a first car. You can even choose some fun colors like Toasted Marshmallow or Red Hot. The disappointing aspect is the 98-horsepower 1.4-liter engine. If you are buying it for a teenage driver, you won't have to worry about them going too fast. Still, standard features include a seven-inch touch screen, Bluetooth, Wi-Fi hotspot and a rearview camera.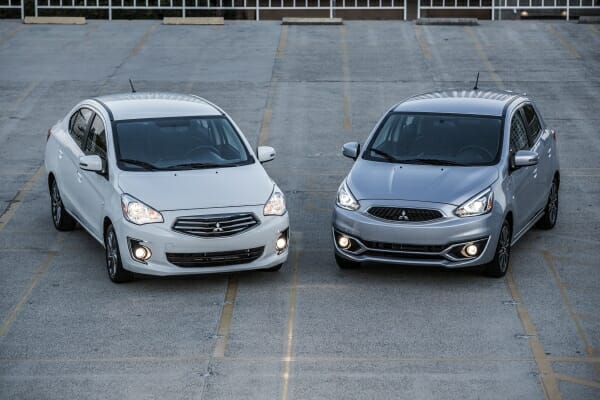 3. 2019 Mitsubishi Mirage ($13,795)
The subcompact Mirage was redesigned back in 2017 and become one of the cheapest cars. Still, it only produces 78 horsepower out of its 1.2-liter three-cylinder engine. The one thing it does have going for it is the fuel economy. Expect to receive 43 mpg on the highway with this little beauty. On the base model, you also get a seven-inch touchscreen, rearview camera, Bluetooth, a four-speaker sound system, 14-inch steel wheels and intermittent wipers.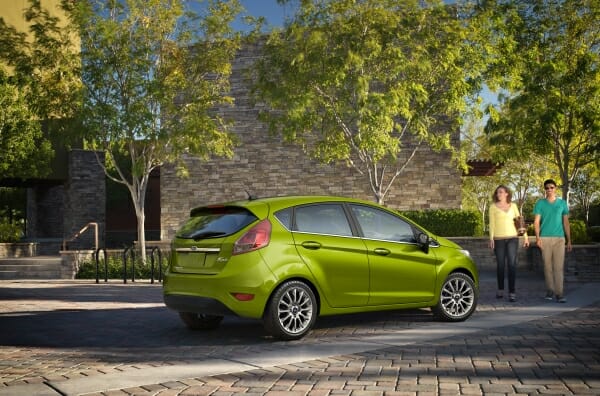 4. 2019 Ford Fiesta ($14,260)
For those looking for a cheap, small car, the Fiesta is a winner. It comes as a hatchback or sedan and is equipped with a 1.6-liter engine that pumps out 120 horsepower. This economical car achieves up to 37 mpg while driving on the highway, making it ideal for commuting. The Fiesta also comes with 15-inch steel wheels, a rearview camera, hill-start assist and remote keyless entry.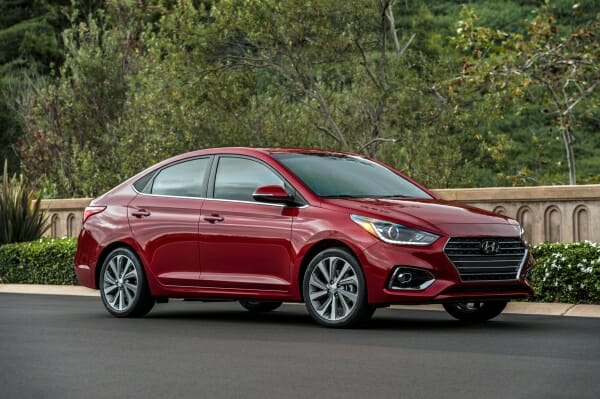 5. 2019 Hyundai Accent ($14,995)
Hyundai is no stranger to producing cheap cars. The Accent sedan features great styling, amazing value and decent quality. The base variant comes with air conditioning, Bluetooth, a five-inch screen, rearview camera, 15-inch steel wheels and a four-speaker sound system. The 130-horsepower 1.6-liter four-cylinder engine is peppy and gets the job done.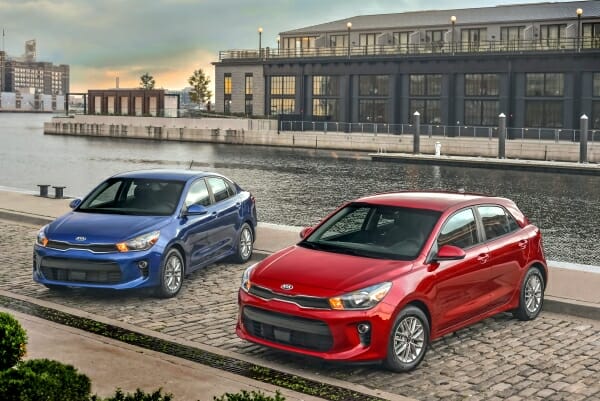 6. 2019 Kia Rio ($15,390)
The Rio is the least expensive car in the Kia lineup for 2019. It also received a complete redesign this year, making it more stylish and fun to drive. Power comes from the 130-horsepower 1.6-liter engine. Not only can the Kia Rio deliver 37 mpg while driving on the highway, but it also features six-way adjustable driver's seat, air conditioning, split-folding rear seat and an audio system with a five-inch display.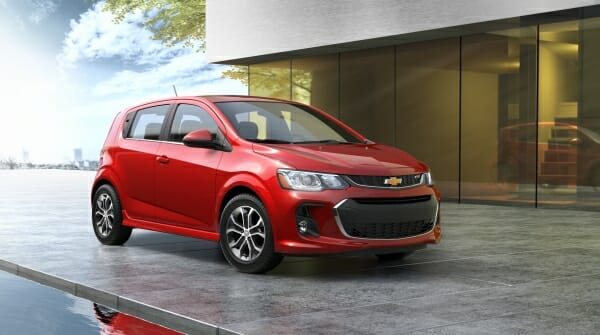 7. 2019 Chevrolet Sonic ($15,420)
This the second cheap new car from Chevy. Apparently, they are looking to appeal to the budget-conscious shopper. With a redesign in 2017, the Sonic comes with a 1.4-liter turbocharged engine that produces 138 horsepower. This additional power gives it a little oomph on the road. The base LS model comes with Bluetooth, a seven-inch touch screen, Apple CarPlay and Android Auto.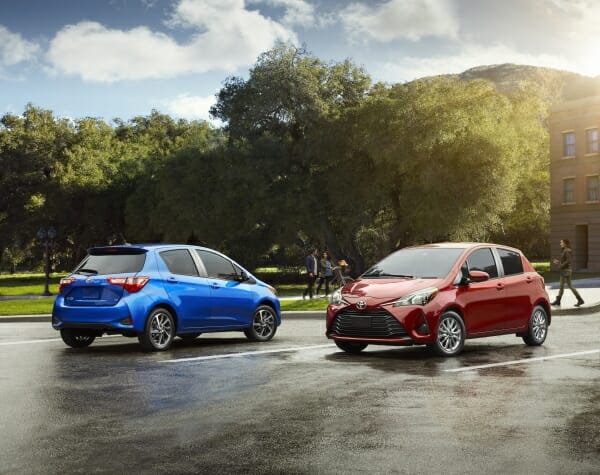 8. 2019 Toyota Yaris ($15,450)
We would have expected to see Toyota come in lower on the list, but the Yaris is their lowest price 2019 car. You can purchase it as a three- or five-door hatchback. Trouble is, it only has a 106-horsepower 1.5-liter engine, which seems terrible in comparison to other cars in this price range. What it does have going for it is the equipment included. You get the Toyota Safety Sense C which provides automatic high-beam headlights, lane departure alert and the pre-collision system. The base model also comes with an HD radio, six-speaker sound system, six-inch display and a USB port.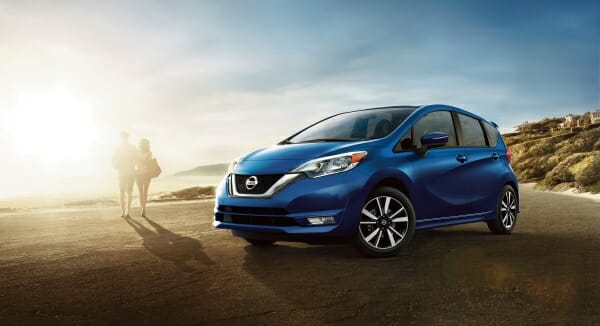 9. 2019 Nissan Versa Note ($15,650)
The Note became part of the Versa lineup back in 2014. It provided an economical way for consumers to buy new cars. This five-door hatchback offers more space than a typical sedan. It does come with a 109-horsepower engine; the same one that's in the standard Versa. This helps it to achieve 39 mpg on the highway and save you more at the fuel pump.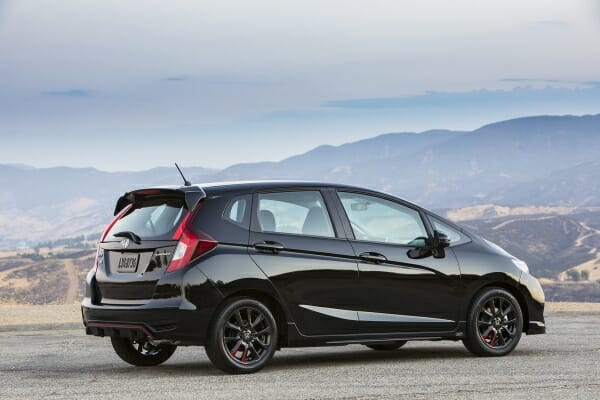 10. 2019 Honda Fit ($16,190)
The redesigned Fit hit the market in 2018 and was an instant success. Space management is its strong suit and the small size shouldn't scare you away. The 130-horsepower 1.5-liter engine gives it just enough pick-up-and-go to be impressive. The base LX model features LED brake lights, a rearview camera, Bluetooth plus some active safety features. Of all the vehicles on our low-cost cars list, this one will have the highest resale value as well.
Your Favorite From the Cheap Cars
Tell us what your favorite new cheap car is. We would love to hear about it. If you prefer to drive an electric car, we also have a list of the 5 Cheapest Electric Vehicles.