Fiat announced the return of their popular Urbana Edition to the 500L. It has some standard features and additional customization options that add to the sleek Italian design. Let's take a first look at the 2019 Fiat 500L Urbana Edition.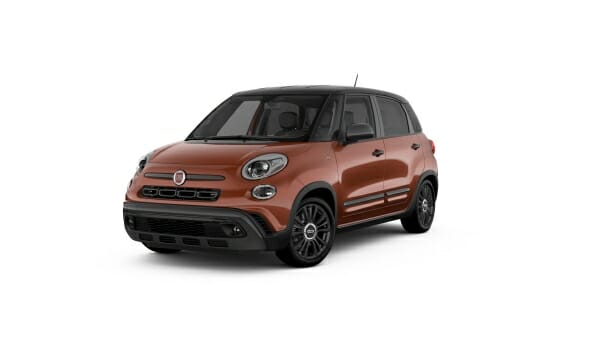 Fun to Drive
The Italian 2019 Fiat 500L brings best-in-class horsepower plus some interesting storage and seating configurations. Then, the company takes all of that even further with the 2019 Fiat 500L Urbana Edition to help it truly stand out.
The 500L Trekking model is the basis for the Urbana. This includes some unique exterior features, 17-inch gloss black aluminum wheels as standard equipment, Miron-black body-side moldings, door handle accents, fascias, side mirrors and fog lamps.
There are five paint colors available on the Urbana: Bronzo Metallizato, Grigio Scuro, Black, Verde Bosco and Bianco. Then, there's a black roof that offers further contrasting to the appearance.
Inside the car, you'll notice some spell-binding features such as the black leather seats that have unique copper stitching. The Trekking model starts at $23,325 and you can upgrade to the 500L Urbana for another $595. We expect it will arrive this Spring.
Fiat 500L Urbana Edition
The Fiat 500L comes with driving enjoyment, efficiency and top-notch style. It features 42-percent more interior space plus comfortable seating available for five. Three models are especially popular – Lounge, Trekking and Pop. All models come standard with the 1.4-liter MutliAir Turbo engine that pumps out 160 horsepower.
The Fiat 500 has been in North America since 2011. Shortly after that, we saw the Fiat 500c convertible and the high-performance 500 Abarth. Then, we got access to the electric 500e and the larger 500L. Plus, the Fiat 500X crossover was released to compete in the segment. Throughout all of these models, we continue to see growing success for the Fiat brand and the Urbana Edition should expand that further for FCA.