We just received word that Ford trademarked Puma. One has to wonder if they did this for their new Baby Bronco. Of course, we reported last week that new Ford SUV photos emerged, but we didn't think it was the Baby Bronco at the time. Now we see the new trademarked named Puma going to the Ford company and have to wonder what's going on.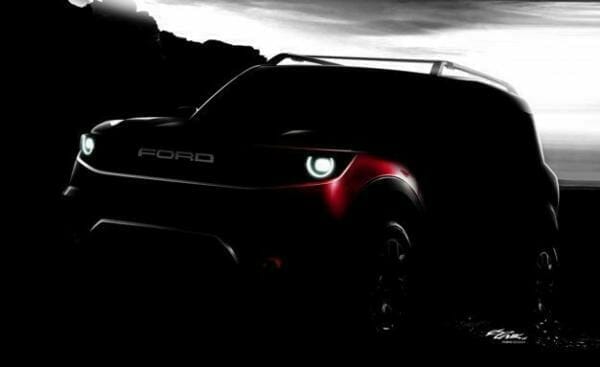 Ford Trademarked Puma – What Does it Mean?
Some of you might remember the Ford Puma, but probably only if you were in Germany from 1997 through 2002. During those years, Ford produced the Puma. This was a compact sports car and based on the fourth-generation Fiesta. It was tiny, to say the least, and came with a 1.7-liter engine that was produced with the help of Yamaha. It only produced 153 horsepower plus 119 pound-feet of torque.
We hope that the fact Ford trademarked Puma once again doesn't mean they plan to relaunch this car. They only sold it in Europe and it didn't even sell well there. Plus, they said they weren't interested in making cars, other than maybe a four-door Mustang.
Beyond that, the trademark information clearly stated that it was for a "four-wheel drive vehicle and SUVs." That pretty much assures we are looking at the name of a new SUV in the lineup.
Does That Mean It's The Baby Bronco?
Just because Ford trademarked Puma doesn't mean it's automatically the new name of the SUV we are all waiting to see. With that said, they did announce they plan to bring a compact SUV to the market that will please off-road enthusiasts. They also say it looks like a Bronco.
After seeing their teaser image of a new SUV, we can't help but think that vehicle looks more like the Jeep Renegade. This just further confuses us. Maybe that's what Ford is attempting to do – who knows?
What is interesting is that the Puma trademark doesn't exist in Australia. This means it might be possible for Ford to name their Baby Bronco by different things depending on the location. We also saw them trademark "Maverick" earlier in the year. Even still, we think that might just be a newer trim level.
Now that we heard the leak, we look forward to Ford's response. Until then, we'll keep you informed with any news we receive. Of course, lots more will be revealed to us at the 2018 LA Auto Show.