Harley-Davidson announced that they are going to release their electric motorcycle this August. The 2019 Harley-Davidson electric motorcycle is going to be called LiveWire. In fact, they are planning to take pre-orders on the bike and this two-wheeler isn't going to be that cheap. Expect to pay a starting price of about $29,799 to get your hands on the 2019 Harley-Davidson electric motorcycle.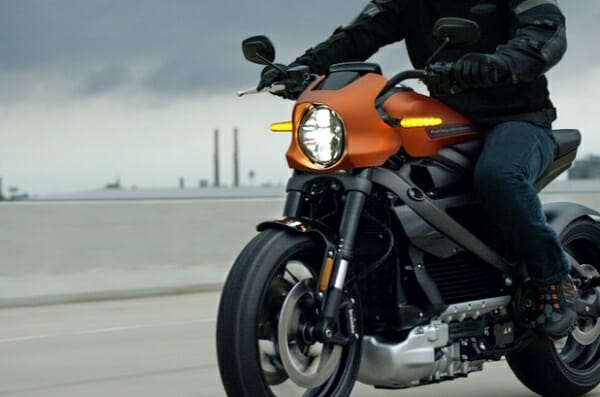 What's So Special About the 2019 Harley-Davidson Electric Motorcycle?
The price of this electric motorcycle is more than other models available right now from other manufacturers. For example, a Zero S starts at just $10,995. There's also the longer-range Zero SR that's selling for $16,495. The Zero line is often referred to as the Tesla models of electric cars except they are motorcycles.
With the Zero models, you don't have access to premium branding or the legacy that goes along with the Harley-Davidson name. But, if saving $20,000 is that important to you, then those options might be better.
We do know some of the specifications for LiveWire and they are pretty impressive. In fact, you can expect a sprint to 60 mph in less than 3.5 seconds. Thanks to its electric power, you won't have a clutch and there's no need to shift gears. This makes it an ideal option for newer riders.
On a single charge, you should be able to ride 110 city miles. We don't know the highway numbers yet, but we are sure they'll be out soon enough.
It also comes with a telematics system called H-D Connect. This system feeds data about your Harley's operations to the owner through an app. This includes service reminders, tampering concerns and battery charging specs. The LiveWire is the first mass-market electric motorcycle with a cellular connection.
If you are concerned about losing that distinctive sound, Harley has a solution for that as well. The LiveWire produces the signature sound during acceleration so you don't miss any of that feeling you love.
It's clear that Harley-Davidson is just as devoted to its new customers as it is the old. We are excited to see where the future goes for this company as more people demand the use of EVs.
Interested in Electric Vehicles?
The electric vehicles coming in 2019 bring a lot of excitement with them. This year, drivers have access to electric SUVs, sports cars and now the Harley-Davidson electric motorcycle. Maybe you'll decide to fill your garage with an assortment to celebrate the new technology.