Hatchbacks have gained popularity because they lead in economy, compact size plus cargo space. With the ability to fold down middle seats, many models have large cargo holds. This versatility creates a massive demand in today's market. When you choose a new hatchback model, you want to evaluate the available sizes. Let's take a look at the five 2019 hatchbacks with the most trunk space right now.
If you need more room for your gear, these models fit the bill.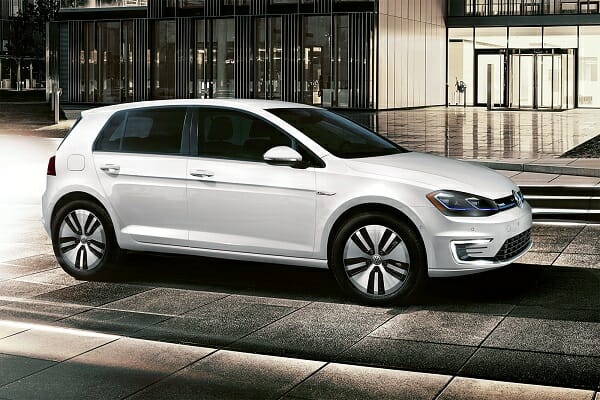 5. 2019 Volkswagen e-Golf (52.7 ft³)
Standard in the e-Golf is 22.8 ft³ worth of trunk space. The company also included an adjustable cargo floor which maximizes the footage. With this design, you don't need to sacrifice any leg room for your storage space.
Also, this vehicle is completely electric. With a 119-mile range, you easily commute to work. Plus, you save a lot of money on fuel. We featured this vehicle in our 2019 EV lineup.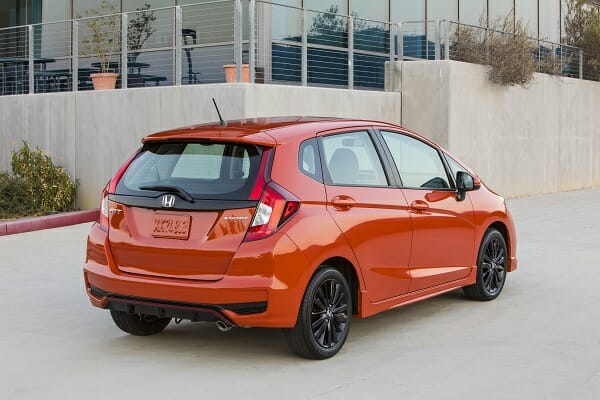 4. 2019 Honda Fit (52.7 ft³)
The Fit rivals VW with this model. It contains 16.6 ft³ of trunk room, but that number jumps as soon as you put the seats down. Furthermore, it only costs $16,190 for a base model. You can even get funky with it because Honda offers fun color choices. Imagine yourself driving down the road in Helios Yellow Pearl or Orange Fury.
Standard equipment abounds as well. You get Bluetooth, the Honda Sensing suite of safety features and plenty of other goodies.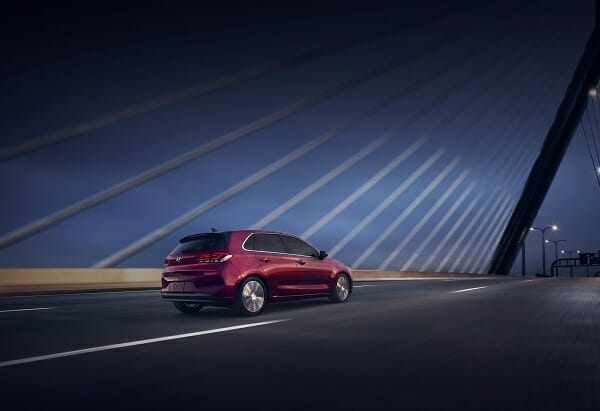 3. 2019 Hyundai Elantra GT (55.1 ft³)
Check out the classy Elantra with 24.9 ft³ of rear cargo space. The back seats split 60/40 which allows room for passengers or more gear, ideal for any adventure ahead.
What's great about this Hyundai model is the upgraded tech. It includes a wireless charging pad, hands-free trunk and high-end navigation system for a complete package.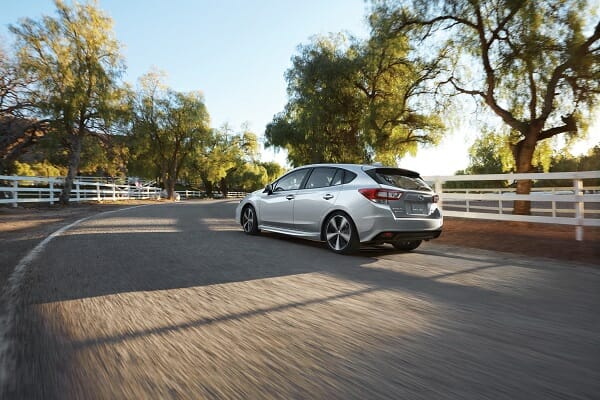 2. 2019 Subaru Impreza Hatchback (55.3 ft³)
With 20.8 ft³ of cargo space and a starting price under $19k, this Subaru is a winner. It features all-wheel drive and a powerful 152-horsepower engine to boot.
With added features such as blind-spot detection, a roof rack, Wi-Fi capability and the wide rear gate, you have what you need to tackle any new journey.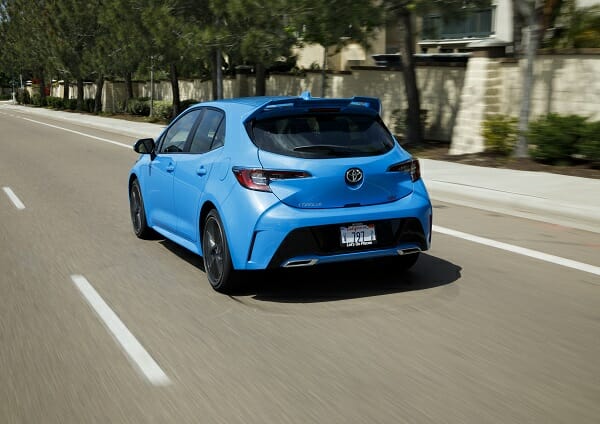 1. 2019 Toyota Corolla Hatchback (84.6 ft³)
This Corolla hatchback features just 18 ft³ of trunk space, but put down those seats and watch what it's capable of.
Of course, the real reasons to consider this car come from some of the other features. First, there are some fun color options like Paprika Red Metallic and Blue Flame. Then, you gain access to a heads-up display, heated seats and more. It's the complete package.
Which 2019 Hatchbacks Interest You?
Of these five choices, do you have a favorite or do you prefer a different model? Let us know your thoughts.