The 2019 Kia Stinger is coming soon and it exceeds expectations. Automotive enthusiasts are thrilled to see it come off the assembly line. Imagine our shock and surprise to find out, on top of everything else it offered, that it also comes with a reasonable price tag.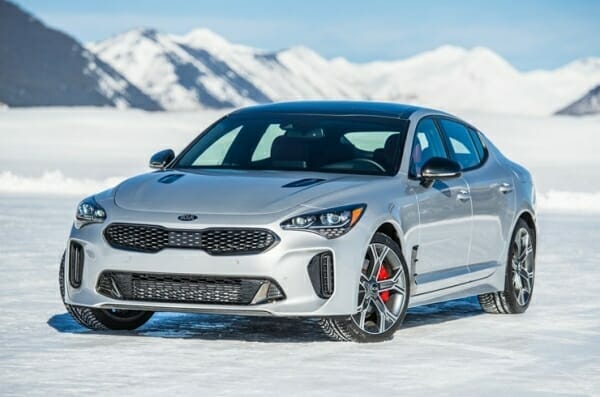 2019 Kia Stinger
Before you doubt our ability to pick a decent car, let's take a look at the Stinger's specs. You'll soon see that it features a perfect balance between long drive comfort and short-term thrills. It may even give the mid-size luxury car segment a run for its money.
While we were informed that it had a four-cylinder engine, we quickly learned that the 2019 Kia Stinger actually comes powered with a 2.0-liter turbocharged engine instead. That gives it 255 horsepower, 260 pound-feet of torque and allows it to have a 0 to 60 mph time of 5.9 seconds. That's not too shabby.
If you don't want the four-cylinder model, you have options. There's also a 3.3-liter twin-turbocharged V6 engine to drive. This one produces 365 horsepower plus 376 pound-feet of torque. The upgrade allows it to hit 60 mph in only 4.7 seconds.
Coming Soon
You can expect to see the 2019 Stinger at dealerships near you shortly. This Porsche Panamera based car looks like a hidden treasure and is sure to become a popular option. Part of that is because it's surprisingly affordable at $32,900. That might sound like a lot off the bat, but it isn't considering the caliber of this vehicle.
The 2019 Kia Stinger just might surprise all the critics. We frankly, can't wait to see it happen.
In other Kia news, don't forget that the 2018 LA Auto Show is coming up. Among everything we are excited to see, we plan to give you all the details of the Kia Soul EV that will be on display. The show begins November 30th and Car Blog Writers will be keeping you posted through every development.