Among the many things we saw at the 2019 New York Auto Show, we find ourselves very impressed with the VW Tarok Concept. Volkswagen thinks that many of today's pickup trucks are just too expensive. So, what did they do about it? Create a concept that changes the way we see America's trucks.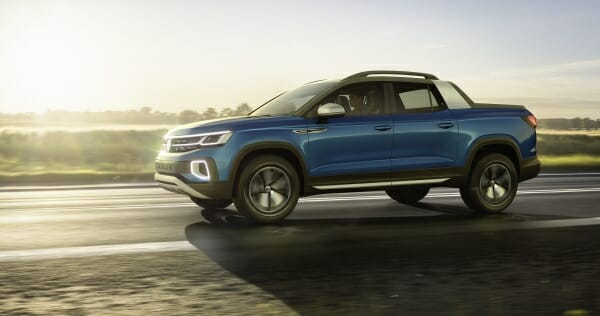 VW Tarok Concept
During the Motor Show last week, VW introduced its Tarok Concept pickup. This compact truck offers plenty of capability but in a smaller package.
The other thing that sets it apart is the price. While most pickups in America start at more than $30k, this pickup would be priced in the mid-20s. Of course, this would put it at a prime spot to compete with the Nissan Frontier which has a customer base that loves its low price point.
While the starting price of most trucks is $30k, the reality is that many of them sell for $50-$60k instead. That's higher than most people want to spend to get a reliable truck. Since VW prides themselves on being "for the people," it makes sense that they would find a solution.
Will the Tarok Enter Production?
Personally, we believe the Tarok would be a hit in the United States. It's based on the versatile MQB platform which offers plenty of space and carries a payload that far outweighs a hatchback. It would come equipped with a 1.4-liter turbocharged four-cylinder engine that pumps out 147 horsepower. With that said, you know this truck won't beat the competition in a race, but it will carry 2,271 pounds of goods, which is more than some mid-size trucks.
We actively await any further information about whether this Volkswagen truck will arrive in the US in the future. When we find out, we will let you know.
Speaking of VW, did you have time to check out the Electric Volkswagen Dune Buggy yet?