The coveted awards from Motor Trend have been released. This time the Jeep Wrangler won as the 2019 SUV of the Year. It should come as no surprise with all the publicity the Jeep brand has received recently with the Gladiator. They are literally on fire and quickly becoming one of the most coveted brands among enthusiasts.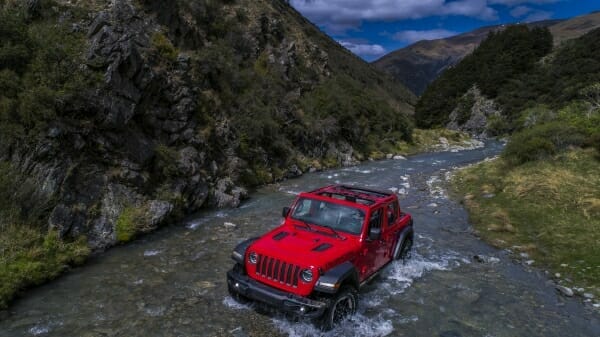 Jeep Wrangler: 2019 SUV of the Year
The 2019 Jeep Wrangler blew away the judges because of its class-leading ability to play and work hard. It's also highly refined, full of style and comfort plus filled to the brim with the latest technology. What's exceptional about the 2019 SUV of the Year is it's just as practical for on the road and off-road driving.
You can hit your favorite trail or head out in any weather condition without worry. Then, FCA updated the styling plus threw in some additional safety and security features just to take things up another level. There are even several powertrains to choose from. Opt for the dependable 3.6-liter Pentastar V6 or try out the newest 2.0-liter turbo inline four-cylinder for the perfect balance between fuel efficiency and performance. That's why it continues to be the most recognized and capable vehicle in the world.
Other Jeep Wrangler Awards
It's no surprise to anyone that the Wrangler is going to sweep numerous awards in 2019. In fact, it's also been honored in the latest 2019 ALG Residual Value Awards. It also recently was named 4×4/SUV of the Year for the Ninth Consecutive Year at SEMA.
Let's face it; this Wrangler isn't going anywhere fast. Fans love it, automotive publications can't get enough of it and they are going to zoom off the dealership in record numbers. We will be anxiously awaiting news of more awards for this fun and practical SUV. Until then, stay posted at Car Blog Writers for all the latest Jeep news.