There's been a lot of hype regarding the 2019 Volkswagen Arteon. Not only does it have a late arrival for this year's lineup, but it's quite stylish. With that said, there's also been some question about how it will perform. After all, Americans seem to be more interested in SUVs and trucks than fastbacks such as these. While we have had information regarding the style and engine, we haven't know about the fuel-efficiency until now. Honestly, we aren't that impressed.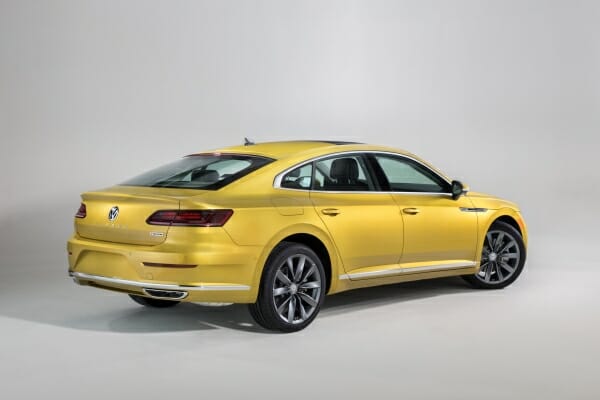 First Look at 2019 Volkswagen Arteon Fuel Economy
FuelEconomy.gov released the numbers on the VW Arteon. What they found is that the 2019 VW will net 22 miles per gallon in the city, 31 mpg on the highway bringing us to 25 mpg combined. These estimates related to the turbocharged 2.0-liter front-wheel-drive model. If you upgrade to all-wheel drive, those numbers change to 20/27/23 instead.
If this isn't what you hoped to see, you aren't alone. Even the 2019 Audi A5 Sportback has better numbers. Yes, this car is slightly smaller, but it features the same shape, same-size engine and comes with standard all-wheel drive. Its numbers are 23 in the city, 34 on the highway and 27 combined.
If you take a look at the 2019 Audi A6 sedan, you find that it comes in at 22/29/25. This sedan is heavier, larger and longer, plus it comes with a more powerful engine. As of right now, VW chose to remain silent about the difference. There's been no comment about why the Arteon didn't perform as expected.
2019 VW Lineup
The Arteon is the American flagship passenger vehicle from the company. It sits above the Passat sedan. We don't know the pricing of it yet but expect to have more information before the release this May. It should start somewhere between $35k and $45k if our estimates are correct.
With the news of the disappointing fuel economy numbers, we can't help but wonder if VW should focus on their electric lineup. We would much rather talk about the VW Dune Buggy in the works.