Over the last few years, we've heard rumors about a Charger widebody from Dodge, but have yet to see anything come about the talks. Now, we've heard that the rumors are, in fact, entirely accurate. There are plans in the works to launch a 2020 Dodge Charger widebody. Here's what we know so far.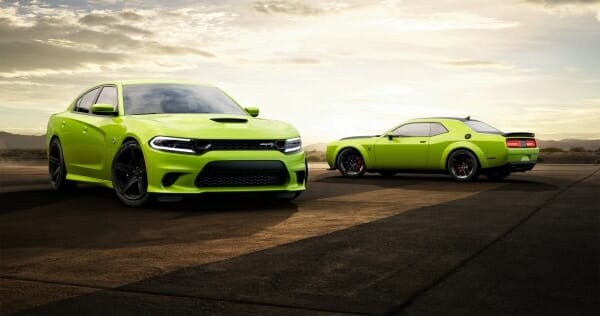 2020 Dodge Charger Widebody
What's most exciting is that it appears the new Charger will come in two different model options: SRT Hellcat and the R/T Scat Pack. Even though some people mentioned a 7.0-liter HEMI V8, we think it will most likely contain the 485-horsepower 6.4-liter HEMI V8 instead.
Of course, there isn't a lot of information yet. What we do know is that the widebody Charger will have a different looking rear and front fascia. The recently redesigned dual-snorkel grille on the 2019 Charger will contain smaller intakes in the upper grille corners as well.
The side profile of this car will look like the current model with widebody flares. The big difference is that these models will feature the SRT Hellcat hood.
In addition, both versions of the widebody Challenger will feature the same suspension that the current 2019 Dodge Challenger R/T Scat Pack and 2019 Dodge Challenger SRT Hellcat contain. On top of that, you can expect electronic power steering as a standard feature. It's also possible for both widebody models to come with 20-inch aluminum wheels with a dual five-spoke design.
More Dodge News Coming Soon
We actively await more news from Dodge about these cars. There's been word that we might see something during the August Woodward Dream Cruise. Unfortunately, that hasn't been confirmed. Stay tuned to Car Blog Writers for all the latest 2020 Dodge Challenger widebody news and specs.
While we are talking about these cars, did you happen to see the Dodge Super Bowl ad on Sunday?