Since 2013 the British Automaker Jaguar Land Rover has been producing the Jaguar F-Type. Six years later, the two-door, two-seater sports car has just had a significant overhaul. The 2020 Jaguar F-Type tested in the West Midlands near Jaguar's engineering base. We expect that plans are to reveal this next generation sports car shortly.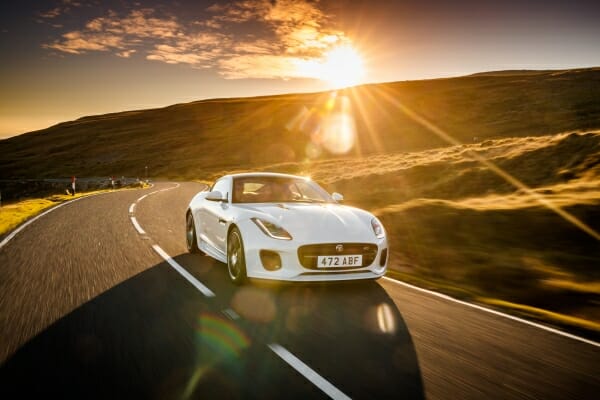 2020 Jaguar F-Type
The new Jaguar prototype is going to debut in 2020 and is not a completely new design. They took the aluminum structure that they are currently using and gave it some technical upgrades. They did this to create a more cost-effective, cleaner car that is easier to assemble. The new F-type will include a unique design with all the last technology, including self-driving capabilities.
Jaguar plans to offer the new F-type as both a coupe and a convertible soft top. There has also been talk of a tapered tail, thin horizontal headlamps and a new front end that will give the Jaguar a more modern look. This will set it apart from the E-type with the oval front end design.
Jaguar will be competing with the Porsche 911 because of the new F-type being a two-plus-two design. This heightens the model's versatility and relabels it the D7b instead of the old PLA-D6a. It continues to use the aluminum structure built in Castle Bromwich, which is much lighter.
F-Type Specs
The new F-type has a more fuel conservative engine used in some of the Range Rovers. There are also four-cylinder options available. The 2020 F-type will still be a front engine designed sports car; however, there is consideration of there being an all-electric Jaguar. This would include a 100kWh battery with two electric motors. The motors if made, would have a 150kW/350Nm rating each.
While we are talking about Jaguars, have you seen the new Jaguar E-Pace Chequered Flag Edition?