When we discussed the best supercars of the year, we had no idea that the Karma Revero would be so exciting. Now, we've received some interesting news regarding the 2020 Karma Revero. For starters, it will receive its engine from BMW.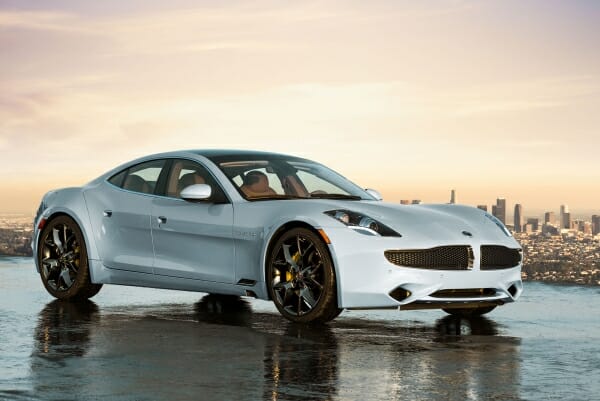 Hybrid Tech in the 2020 Karma Revero
This supercar isn't your typical hybrid vehicle. It features a gas-burning engine. This car has a pair of electric motors, but it also contains an all-electric infrastructure. This only uses the engine to help the range extend further. So, technically it's an electric supercar that hasn't entirely made the leap.
Previous Revero cars used the 2.0-liter turbocharged four-cylinder engine sourced from GM. It also had a pair of electric motors and pumped out 403 horsepower. The all-electric range was 50 miles with a combined range of 302 miles. There were also some solar panels on the roof, but they were pretty useless.
Karma realized that consumers are more interested in this car's performance versus efficiency. That's why they've made some powerful upgrades for the 2020 model year. Back in 2018, the car took 5.4 seconds to hit 60 mph. This new vehicle boasts of a 4.5 second time instead.
The engine comes from BMW and it's smaller than before. In fact, it is the 1.5-liter three-cylinder in the BMW i8 coupe. While we don't have exact numbers regarding the horsepower yet, we do expect it to be fairly exceptional. This car features a high-voltage NMC lithium-ion battery pack. It also features a twin-motor rear-drive design that's transversely mounted. Of course, it won't be as fast as the i8 which hits 60 mph in 4.2 seconds, but it's going to come close.
2019 Shanghai Auto Show
Starting Tuesday, April 16th, we can see the 2020 Revero at the motor show along with some other concept vehicles. Stay tuned here for the latest news regarding this upcoming supercar and more from the show.